MORE MELLOTRON
Jerry has an impressive collection of Mellotrons (among other things, such as glass insulators, light bulbs, and valves (tubes) (click for a larger image)).

Dave and Bernie spent some time checking out Julia, the Mark I. (click for a larger image). Jerry powered up the machine and gave folks a quick demo of the rhythms and fills and other sounds---caught on video.

Mark I Videos

Mark I Demo video #2 - Windows Media, 4'05", 2.72MB

(Note: The actual sound quality from the Mark I is much better than in these compressed files.)
Your Webmaster was content to fiddle with the JK MK6, which is a hand-built cabinet in which sit two M400s. You can read more about it here.
Yes, I play knobs better than I play the keys.
New Frame Design from Streetly
Bernie had a bit more of a look at M400 #500, and the new frame from Streetly was pointed out to me. My, my, a bit of a design change, have we?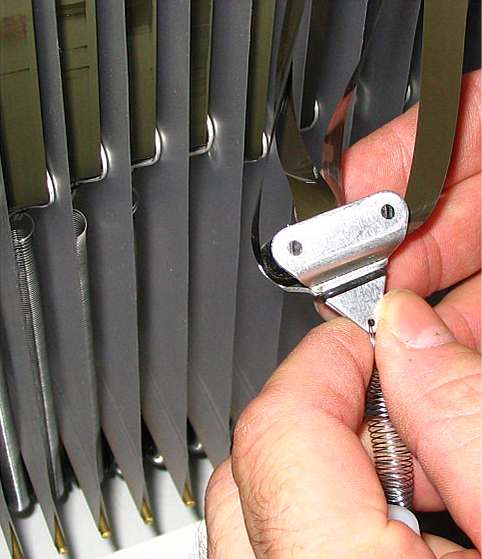 The new Streetly frames have two changes. As with the Mellotron Archives frames, the springs no longer go way 'round the bottom on rollers to tie to a bar on the other side, which was a bit over overkill in the original design. Next, there are brand new turnbuckles made of some kind of metal. The turnbuckle is held together by an o-ring. It is thinner than the original plastic turnbuckles, which means that the tapes should slide up and down in the columns a bit easier. Nice.
Would the REAL M400 #500 Please Stand Up?
Further spelunking in #500 reveals...it may not be #500!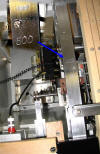 (click for a larger image of the damning evidence)
As you can see in the photo, #500 started out as #497, but somewhere along the way the frame's serial number was scratched out! Perhaps #497's guts were put into the cabinet for #500, and the factory wanted things to match. Who knows!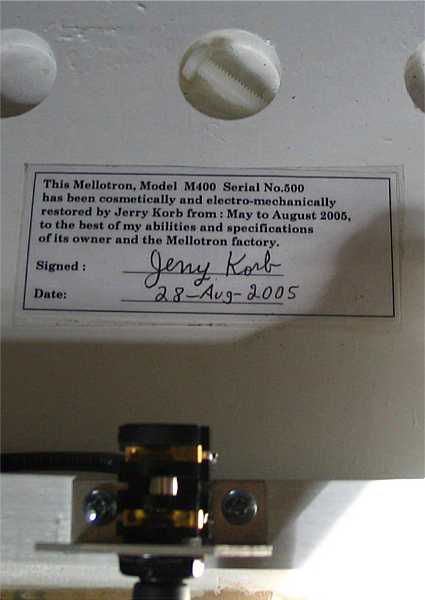 Jerry's restoration plate
The summer disappearing reminds us how time flies. The fun nearly over, it was time to get ready for our departure.-->