M400 #500 UNVEILING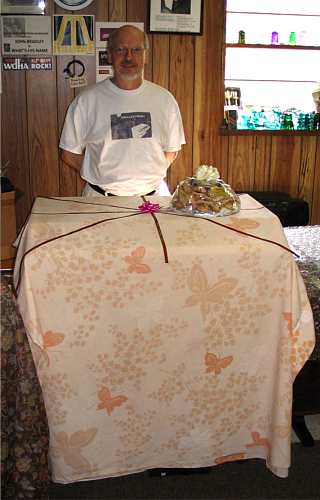 What type of society would we be without tradition? Jerry prepped the cameras and his speech. It's a good thing Bernie has years of physical and mental training, as he seemed cool and collected waiting to see the results of months of work by Professor Korb.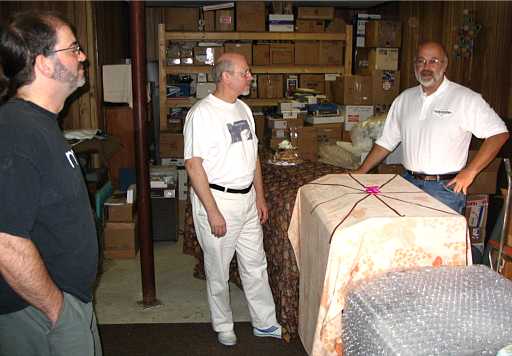 Dave and Bernie wait patiently for Jerry to take care of tradition.
I thought I heard "Four score and seven years ago..." somewhere in there.
Finally...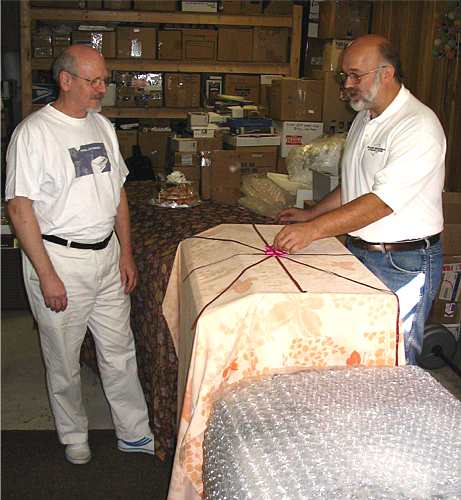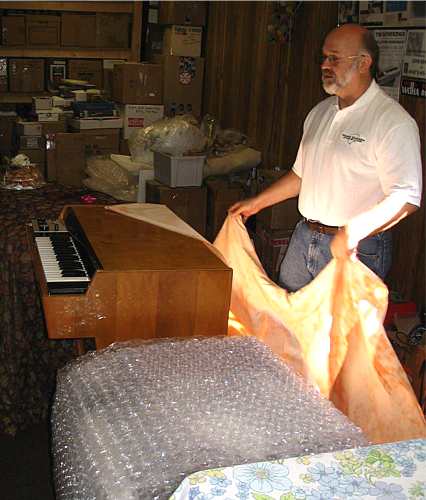 (Nope, that's not a flaw in the finish on the side of #500 -- it's
reflecting the bubble wrap sitting on Jerry's M400.)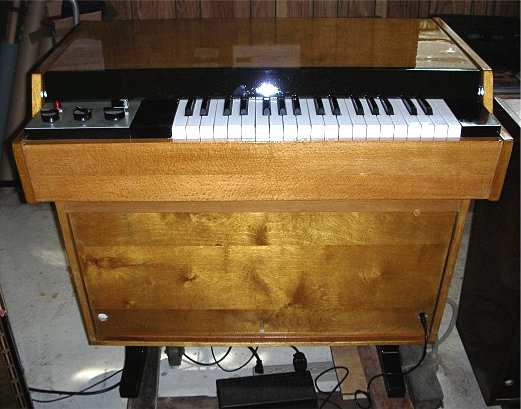 Very nice. Turn around for us, will you?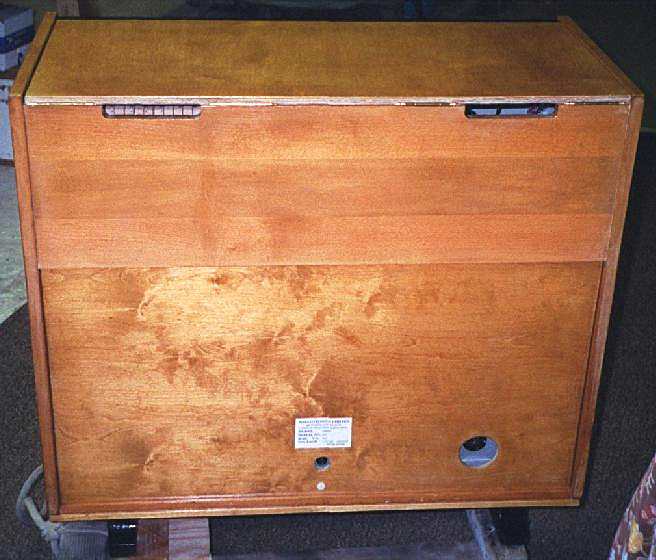 Yes, this used to be a dinged-up M400 with chipped white paint and little black feets. It still has the little black feets, but...Nice. Fortunately this M400 was not one made of the chip board and could be stripped and stained. Getting the 30+ year old white paint off of the machine wasn't easy, but I'd like to think it was worth it.