MELLOTRON M400 #310
The Unveiling!
The BBQ underway and all the guests present, it was time for "the reveal", as they like to call it on TV.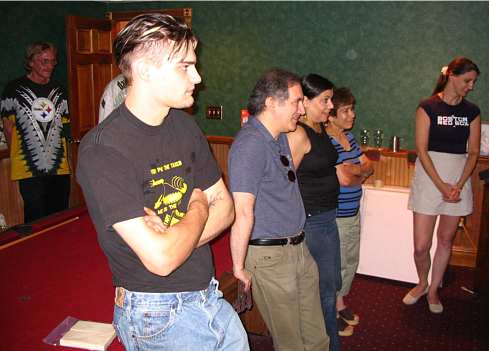 Present for the reveal are (L to R) George, Tony, Larry Fast, Phyllis Fast, Mali Korb, and Peg (the Mrs.). Off-camera are Coop, Jerry, Angel, Evie, Keith, and Dave. And M400 #310, of course!

The Synertron - A piece of musical history restored

Hey, wait a second...Larry and Phyllis Fast...? Yep. Larry Fast and his lovely wife Phyllis live in New Jersey, and Jerry Korb knows Larry through various historical (and musical) interests. Last year Jerry also brought Larry's Mellotron back to working condition (click here to check that out).

For those who may not know, Mr. Larry Fast has been involved in the music business for decades. Not only is he a fine musician/songwriter/arranger/producer/engineer, he also has a knack for electronics. In fact, he and I were talking about what may be wrong with Dave's Prophet 5, and I get the impression he wouldn't have minded digging into it! Larry's latest major project is working with Tony Levin.

It was nice having Larry and Phyllis with us for the day.

For more about Larry Fast and his music, tours, and upcoming projects, visit the SYNERGY® web site.


Coop, George, and Mali chat with Larry and Phyllis Fast
I think by that time poor Dave was ready to chew nails. But mercifully it was time for the reveal!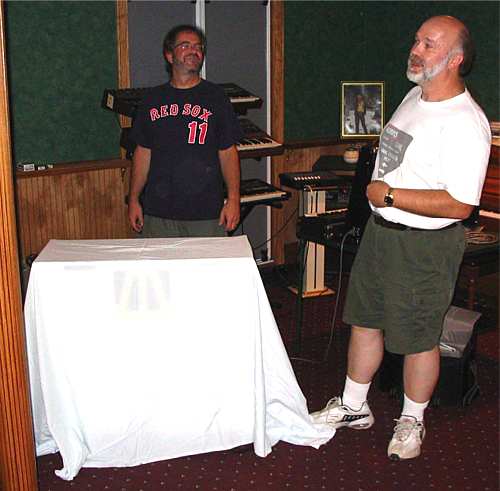 Jerry Korb kept the speech short (about 20 minutes)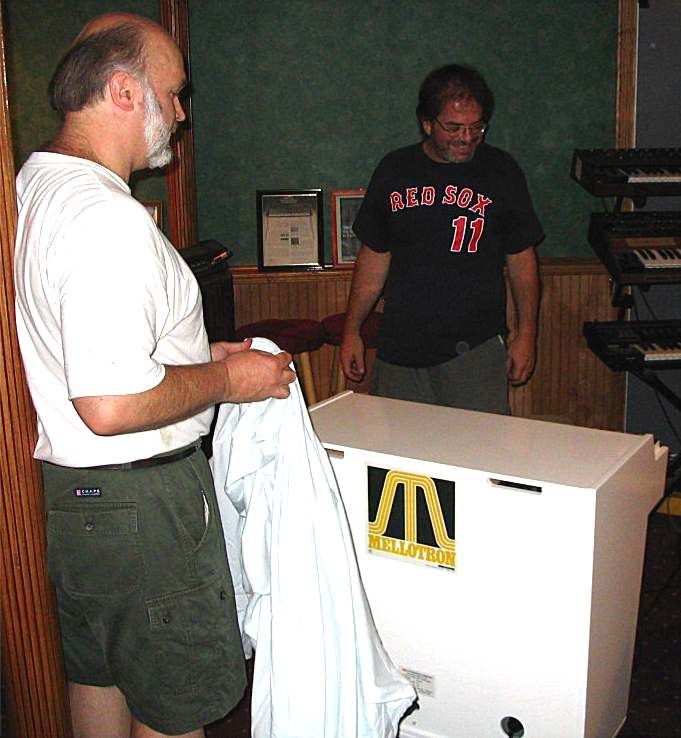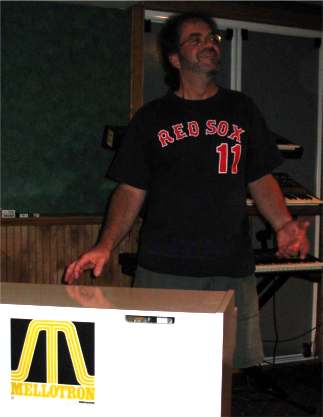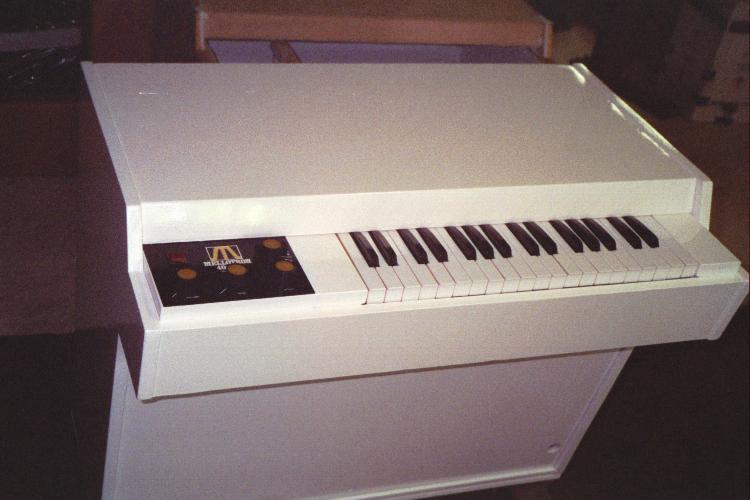 The on/off switch has been replaced by the type used in the Mark V,
a lighted rocker switch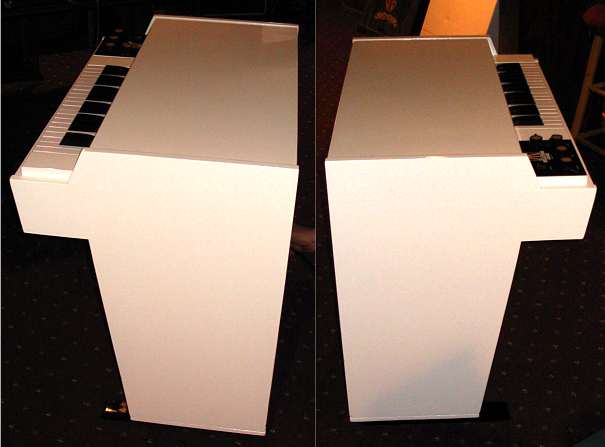 Click on the image for a closer look under the keyboard. It plays as good as it looks. :-)

A little archaeology: Yes, it is one of those. It has been unbodged, thankfully.
As Dave would say...Niiiiiice.

SYNERGY® is a registered trademark of Larry Fast.