MONEYPIT VERMONT
June 2-5, 2006

** TRIPLE PLAY **

It was back to the ol' Mellotron Ranch in northwestern Vermont for a rainy weekend of things Mellotronic.

This time out Mellotron Professor Jerry Korb presents refurbed Mellotron M400s---THREE of them (#1332, #469, and #481)---to their owner, Mellotronist Stewart Myers.

Your Humble Scribe (that's me) arrived in Vermont on Friday to kick back with the Korbs. The weather on arrival was pleasant, but that would soon change---it rained all weekend. But, of course, it was sunny when I left on Monday. Yeah, well, welcome to New England.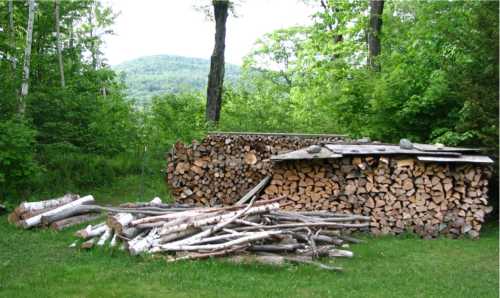 This time the ride up was uneventful. No Mellotrons to cart around, no wind storms, no snow. It was certainly nice having the day off, and I grabbed the usual groceries along the way and took my time.

When I arrived at Jerry's place, nobody was home. Oh dear, what to do. Let's see...I had picked up some brews, and they were still cold, and there's a nice deck out back...Well, there ya go---party for one!

I got to hang around with some osage orange seedlings and hummingbirds 'til Jerry and Mali (Mrs. Korb) arrived.

Not long after I popped open a can of Guinness, Mr. and Mrs. Korb drove up into the backyard.

We got caught up over some wonderful dins that Mali prepared, then it was time for more R&R before turning in for the night. After all, the next day would be filled with the excitement of the unveiling of three restored machines at the Mellotron Ranch.
But before we get to the reveal, let's take a look at the machines prior to restoration: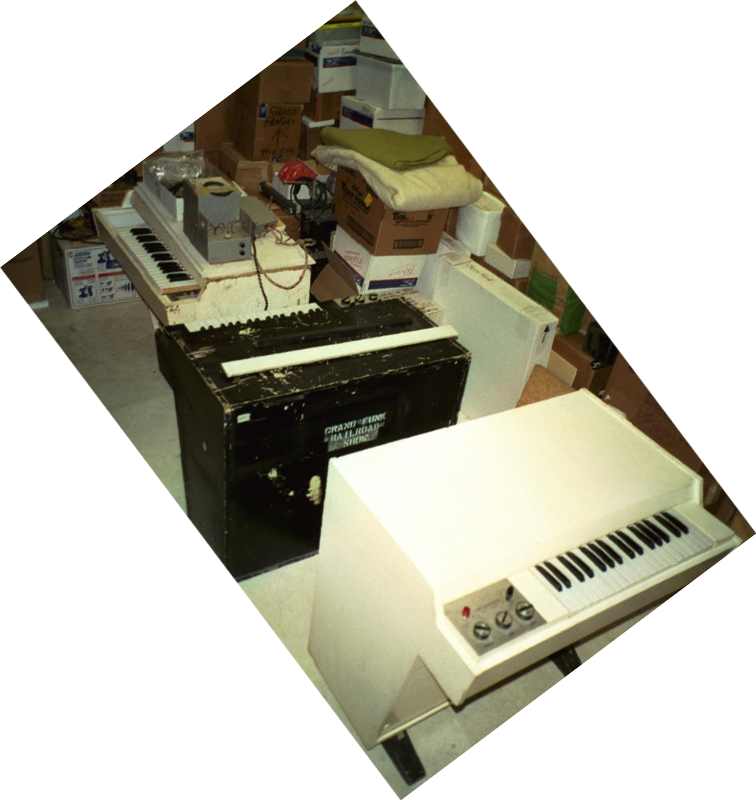 #1332 looks OK, but the others...? A bit tattered, no?
For some "before" and "during" pictures, click here. -->

Photos: Ken Leonard and Jerry Korb
Text/Layout: Ken Leonard
Editorial: Jerry Korb and Stewart Myers
If you'd like a Mellotron, Mellotron Archives or Streetly will set you up. Yes, they're still in production! Yes, you can still get parts. Yes, you can still get tapes. Yes, it was bass accordion. If you'd like to fix a Mellotron, seek out an expert. If you take any ideas about Mellotron fixing from these pages, using the information is at your own risk. It's your machine.