BEFORE...
Stewart's machines were in various states of disrepair when they arrived in Vermont from the recording studio he runs in central Virginia. #1332 (on the right) didn't need much in the way of cabinet work at all.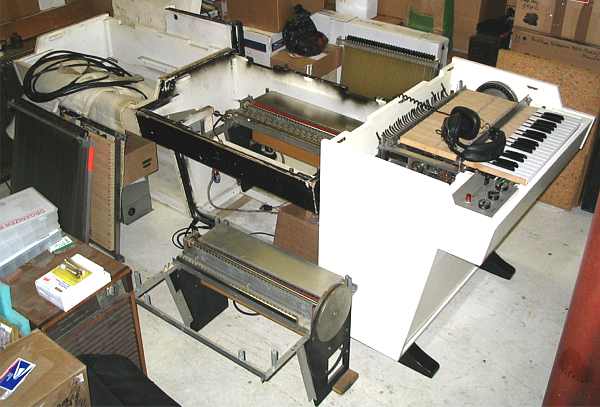 #1332, right: It had a CMC-10, and the preamp was bypassed so the tape heads could feed directly out.

#469, middle: The Grandfunkatron.



Although it had an SMS3, there was some kind of motor pitch issue that Stewart needed mended.

#481, left: General cleanup and adjustment, plus it was "never the same" after a trailer ride a few years ago, so something was amiss. Oh, the bottom needed to be repaired.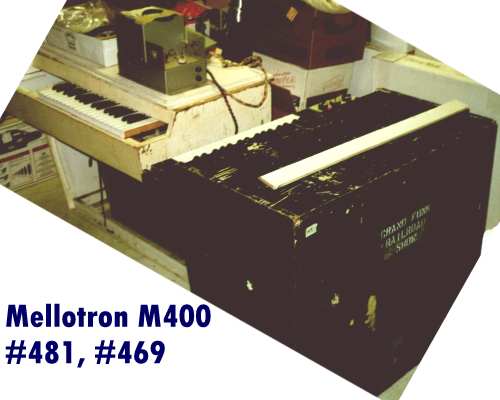 So that was the laundry list. When Jerry got hold of the machines, it turned out that #469 and #481 were both bodged by Sound Sales. Oh boy...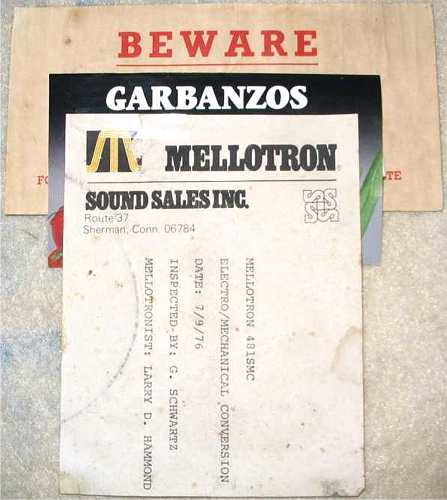 If you have such a machine, it will need some work. It has recently been discovered that because some key supports are removed from that tape take-up box, the frame is weakened and sags.


Click to see the sagging

The result of this?

Note the pressure pad and pinch roller adjustments on the side of the keyboard toward the flywheel. This situation continues to grow worse until the machine is not playable. So if you have a Sound Sales bodge, it'd be a good idea to get it looked at if only to prevent the ultimate unplayability of your machine.


A new tabletop Mellotron?
No, it's #469's keyboard and frame being worked on.

Jerry unbodges the Sound Sales machines by replacing the brackets under the take-up box as they should be, making the motor more secure, and undoing a few other things.


Uhhh...a bit tilted, are we?

Generally the SMS3 that the Sound Sales folks installed is fine.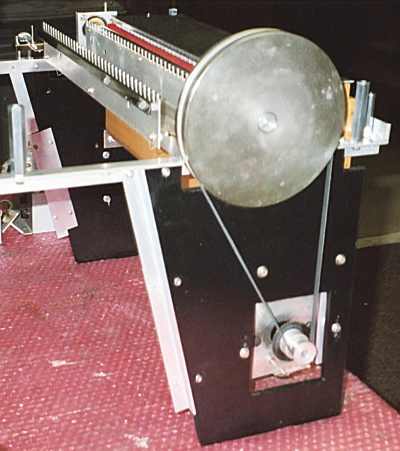 Main frame from #481.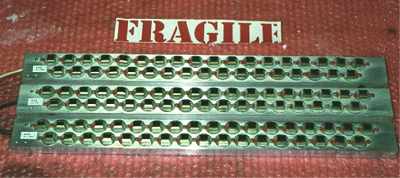 <-- Three 'trons, three head blocks.
#1332's innards are done. -->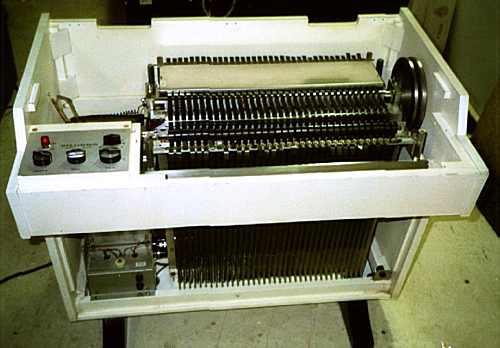 In addition to the electronic/mechanical fixups to the three machines (and modifications such as replacing the headblock wire, putting in the power supply mod to prevent the switch from catching fire, and the radio interference isolation mod to the track selector), Jerry also refinished #469 (with white epoxy primer) and #481 (black finish).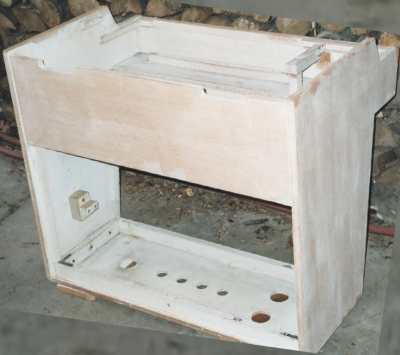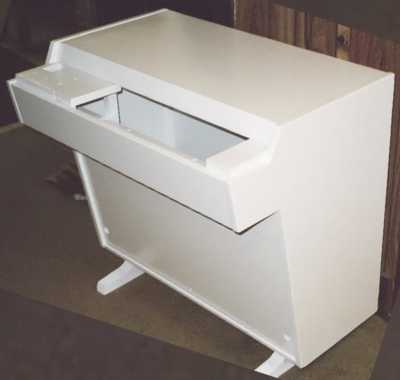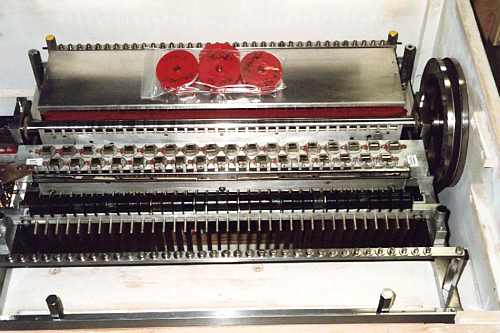 <-- Tapes ready to go in
Power packs -->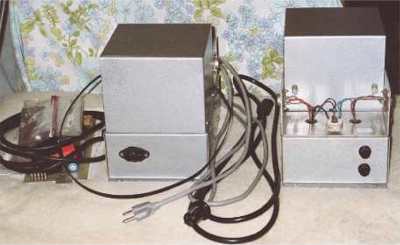 Along the way there was a bit of archaeology, too: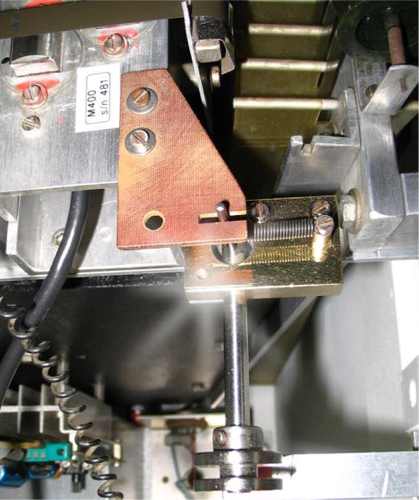 Did you know that yours might be brass?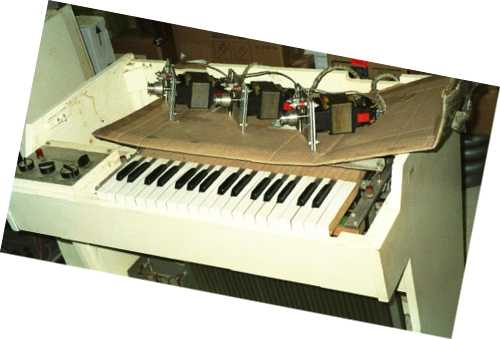 Three 'trons, three motors.
With all the work done...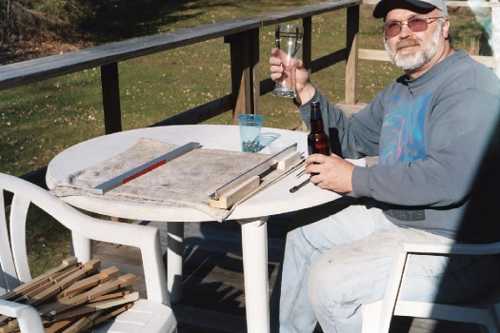 ...it was time for the unveiling. -->