MELLOTRONISTS
Mellotronists are interesting folks.
But you knew that.
Just who are they and what do they do?
This section of ...kl...'s Mellotron site is dedicated to Mellotronists everywhere (OK, maybe just to those whom I can photograph in compromising positions...)
One of the slightly better known Mellotronists...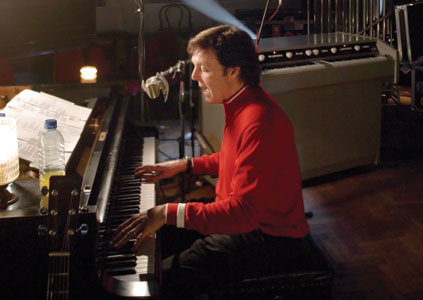 Sir Paul made an appearance on the BBC's Sold on Song programme in 2005. On stage with him? His Mellotron FX Console.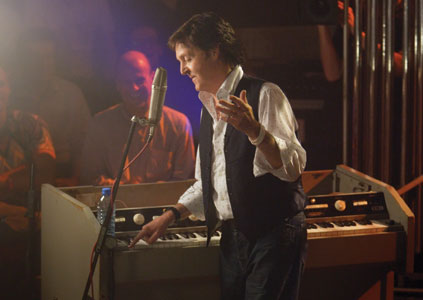 Hear it: Click here to audition the segment where Paul introduces and plays the Mellotron,
giving his thoughts about why the instrument was created and for whom it was meant.
MP3, 1.4MB, 3'58"
Audio and pictures used within the BBC Terms Of Use (3).