Q: will the Mellotron ever be featured in a crime novel?
A: When hell freezes over!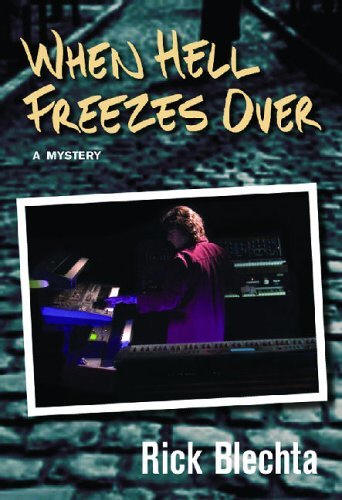 Available in 2006
Rick is a professional musician who's currently living in Toronto, Canada (that's 'Tronto for most of us). Some may know Rick as the keyboardist from the legendary band Devotion. He's also a mystery writer. Click on over to RickBlechta.com for more.

I caught up with Rick and his wife Vicki at a birthday party in Proctor, Vermont on Saturday June 16, 2001.
Years ago Rick was shuffling around New York in a band playing a variety of venues, and this birthday party was the chance to celebrate (?) a band mate's and long time friend's turning 50 (and I guess at 50 it's a *very* long time friend).
And, of course, Rick and Vicki are turning 50 as well around now (Summer '01), but they really don't want that secret out and have gone on holiday in Europe to avoid the whole TURNING 50 thing. So I won't say anything if you don't.
And what better way to celebrate TURNING 50 than by...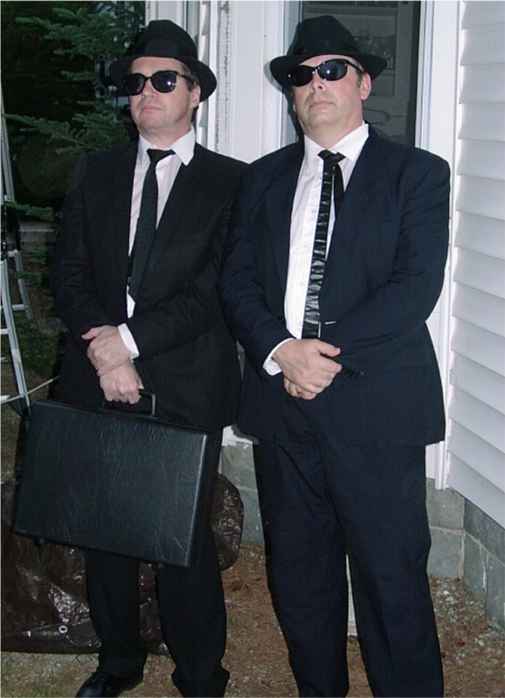 ...Puttin' The Band Back Together
Birthday Boy Ray "ElRay" MacDonald and Rick
I arrived at the party just in time to see the last song or two of the set that they did. Darn! Wish I could have seen (and heard) the whole thing.

Rick backs up The Band
on the B3
(click for larger image)

It was amazing watching these seasoned musicians improvising and talking to each other through their instruments. In one tune Rick began an improv of "Happy Birthday", and the horn players picked up and followed. Pretty cool!


The Band
(click for larger image)
Does Rick fit that Blues Brothers part or what!!!

Note that the hat is genuine Blues Brothers. It was one of the hats ordered for the movie Blues Brothers 2000.

The B3 was rented. :-)

This was the first time Your Humble Scribe had heard a B3 in person. Despite one of the Leslies being down for the count, let's just say that powerful B3 sound blew my socks off---to the point where I landed an A-102 to make noise on.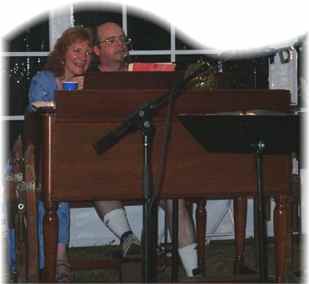 Rick and Vicki on the B3 singing "Help" in the original way that John Lennon had written it.
Nope, the original "Help" was not the uptempo version the Beatles eventually recorded.



Late night jam with an improv of "Mustang Sally" with vocals by
Whoever Wanted To Sing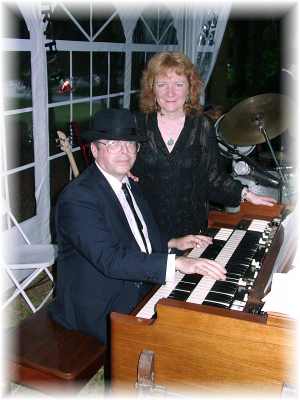 Mr. and Mrs. Blechta (at FIFTY)