MONEYPIT - VERMONT
Mellotron M400 #390 - "THE BAD"
August 11-13, 2007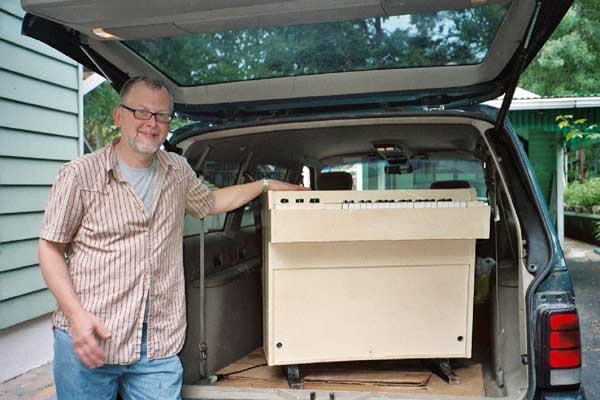 Tom Doncourt and The BAD 'tron. #390 would be in Mellotron Professor Jerry Korb's care shortly.
Mellotron Professor Jerry Korb dubbed Tom Doncourt's M400 #390 "The BAD 'tron" (its nickname fit in nicely with the two other M400s in the shop during #390's restoration---the GOOD 'tron (#1414) and the UGLY 'tron (#203)).
So...Why was Tom's M400 "bad"?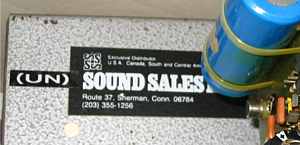 That about sums it up: it was your typical Sound Sales bodge. By now we all know what that means...ugh...
TOM DONCOURT
Tom is the keyboard player for the progressive band Cathedral. Heard of them before? You may have---in the 70s! It's been a while since they released "Stained Glass Stories", and, if you're lucky, you have a copy. Cathedral has recently released their 2nd CD, "The Bridge".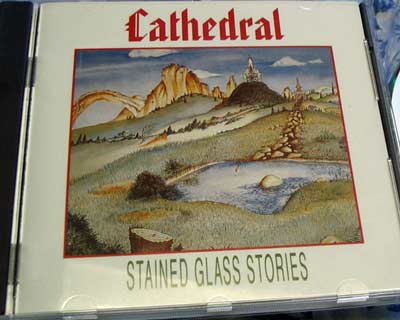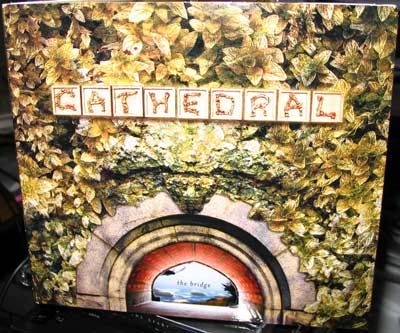 FIND OUT MORE about Tom and Cathedral at these MySpace web sites...
...and up ahead in this MONEYPIT report: The reveal video backed with Cathedral music.
Let's take a look at a bit of what Jerry found and some of the restoration work...-->

"Mellotron" is a trademark of these guys. The OED says "mellotron" is generic, something akin to Jeep, Xerox, and Kleenex. So who knows. Let the lawyers fight it out.
Photographs and text by Ken Leonard
Additional photography courtesy of Jerry Korb
Editorial review by Jerry Korb and Tom Doncourt
THANK YOU to Jerry and Mali Korb (wonderful hospitality--as usual) and to Tom Doncourt (for sharing the CATHEDRAL tracks)