THREE WRONGS MAKE A RIGHT?
As part of their "dubious restoration" years ago, Sound Sales updated the Volume and Tone controls on this particular machine. Nice--maybe they were scratchy.
But someone ordered the wrong pots, and they were too short.
So...What do you to rectify this?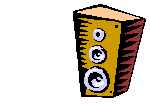 Click here to listen to Jerry's explanation
Recorded LIVE at the Mellotron Ranch!
1) Install potentiometers that are too short. Ponder what to do...
2) Start shaving down the block where the preamp box sits.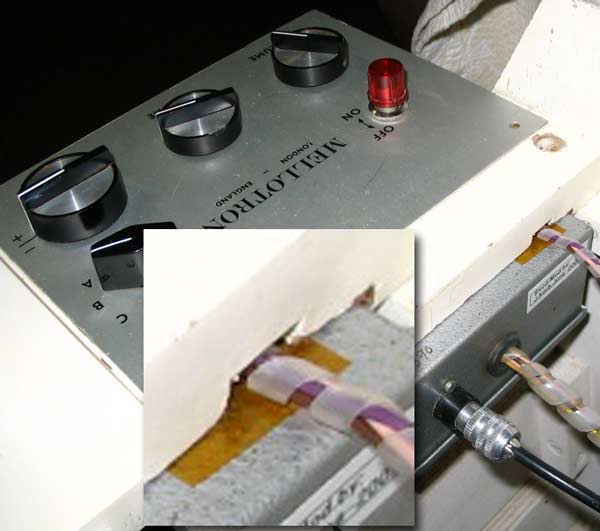 3) Ooops, gouging the customer *and* gouging the slot for the preamp box weren't enough. So...

...why not just grind down the knobs?
Three wrongs, all right now.
Ahem.