MELLOTRON M400 #310 UNVEILING
Continued...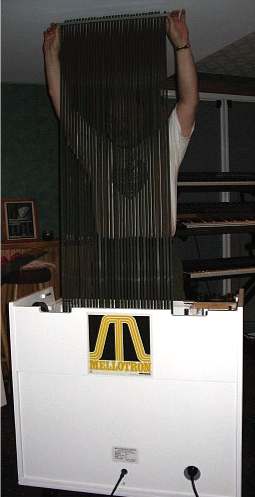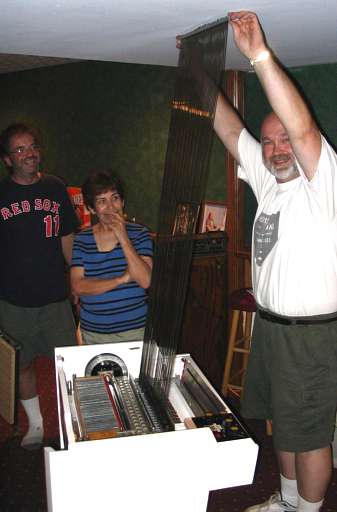 Peek-a-boo!
Everyone gathered around to have a look at the new machine. We had it running through Dave's amp, and the 'tron was sounding nice with its new tapes.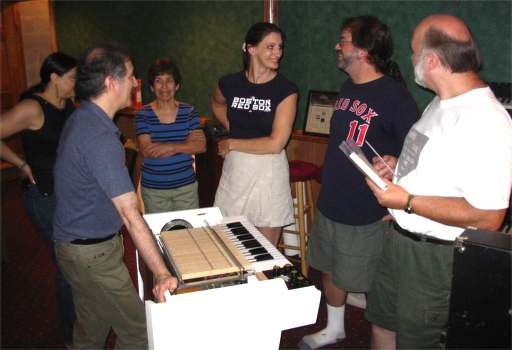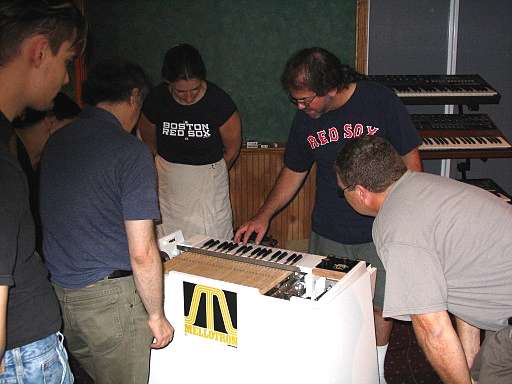 Little Evie lays down some chops
Judging by Dave's ear-to-ear smile, this restoration and reveal was a success!

The Mellotron.
Emotive. Romantic. But civilized...?
The Mellotron. It's emotive. Porcupine Tree says "the scratching of a Mellotron, it always seemed to make her cry." It's romantic. Mike Pinder would "play my Mellotron for you."
But is it civlized??? -->