RESTORATION: THE DENNYTRON,
MELLOTRON M400 #872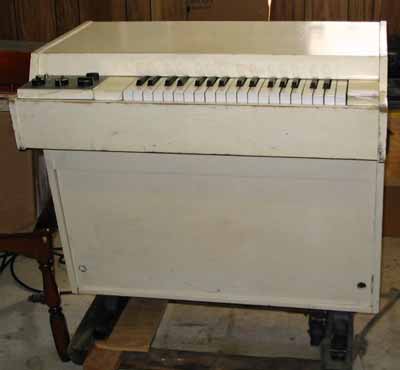 The Triage...
Mellotron Professor Jerry Korb started going through Mellotron M400 #872 to see what work awaited.
Cosmetically...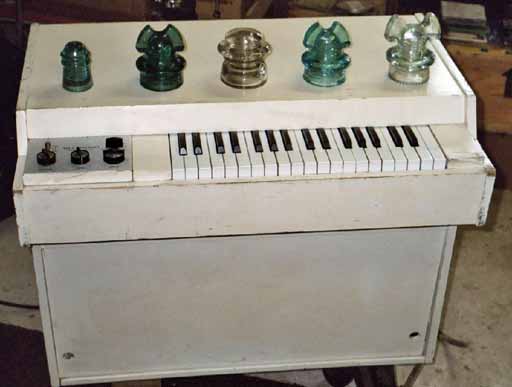 A tribute to James Parthun, Sr.: These insulators came from the Chicago area
where Jim's dad worked the wires.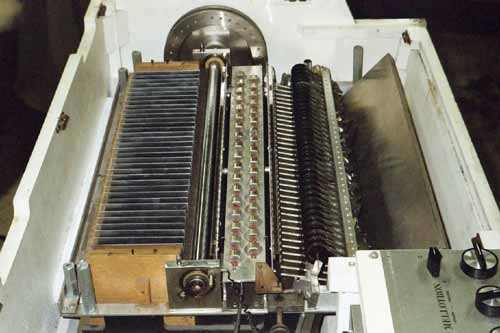 ...well, OK, the Dennytron was fairly typical with some scuffs and rubbed corners.
And the frame?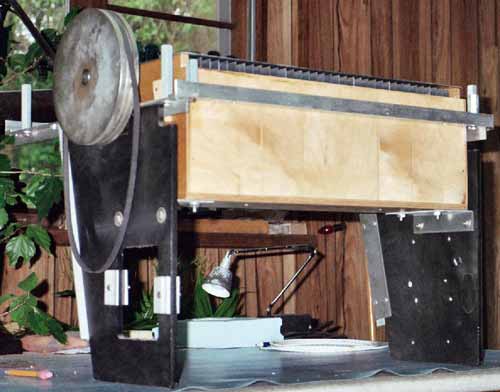 Fortunately this wasn't a Sound Sales Bodge, and there was no frame sag. Whew. If you have a Mellotron modified by Sound Sales, it's possible that your frame is sagging near the flywheel. Check the frame with some kind of straight edge. If the frame is sagging, it needs to be fixed, or the machine will be impossible to adjust, and it will never play right.
But then...an uh-ohhh. Have a look at the lower right side of the machine. Note that Jerry had to provide an elevator shoe for one of the feets...yet the machine still listed heavily...
The tear-down revealed...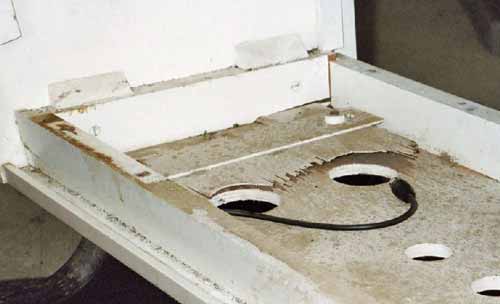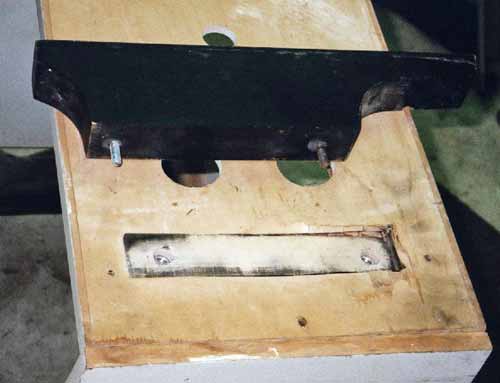 ...a big ouch! At some point the floor pan gave way, and one of the feets nearly went through the case! This is one of the design weaknesses of the M400s: the floor pans are too thin, and it is possible for the feets to break through.
Well, no worry. All of that would be taken care of during the complete cabinet refinishing, which begins with...
...Step 1.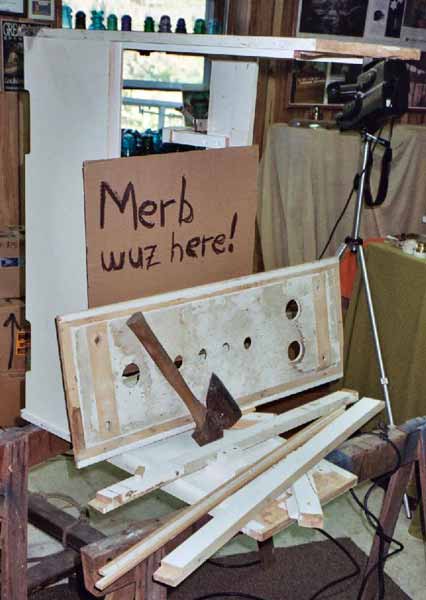 Ahem.
For actual restoration pics, click here-->