MONEYPIT 2008: APRIL ARRIVAL



Springtime at the Mellotron Ranch
...a multimedia presentation!

| | |
| --- | --- |
| | Right click here and Save As... to your local drive, then play from your machine. Windows Media, 1'14", 1.9MB. |

Enjoy the sounds of the birds as the camera pans around the backyard of the Mellotron Ranch on a beautiful April day! (The birds are there - you may need to turn up the volume a little.)

Any time of year at the Mellotron Ranch is great, although the winters do get a bit nippy with plenty of snow.

Most of that snow was gone by our arrival, but there was just a little bit left against the north side of the house...

...and we put it to very good use!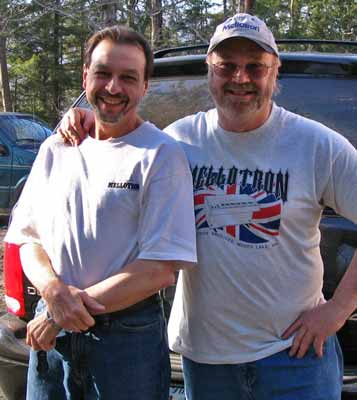 Jim Parthun, Jerry Korb
Your Webmaster drove in from the Boston, Massachusetts area, and Jim made the really long trip from Chicago, Illinois with Mellotron M400 #872 in tow. Now that's a haul! But it got Jim away from his usual environs for a little while to the fresh air of Vermont...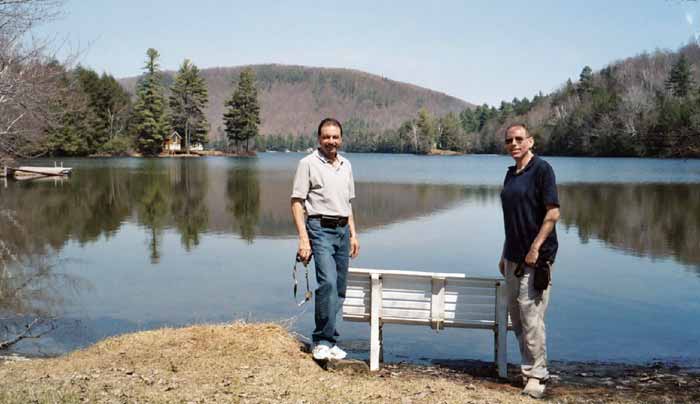 Jim Parthun, Ken Leonard
Enough of the nice stuff! Let's have a brief look at #872 to see what Prof. Korb is getting himself into...-->