M400 #203: "The Ugly 'Tron"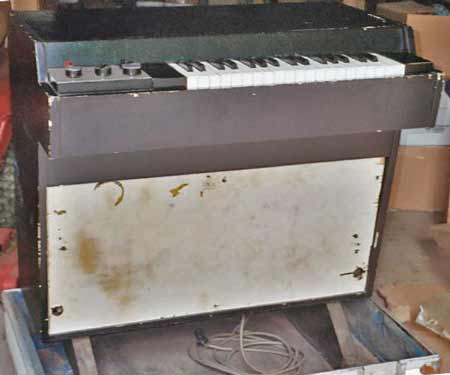 <-- Dig the feets...
oooo, nice paint job-->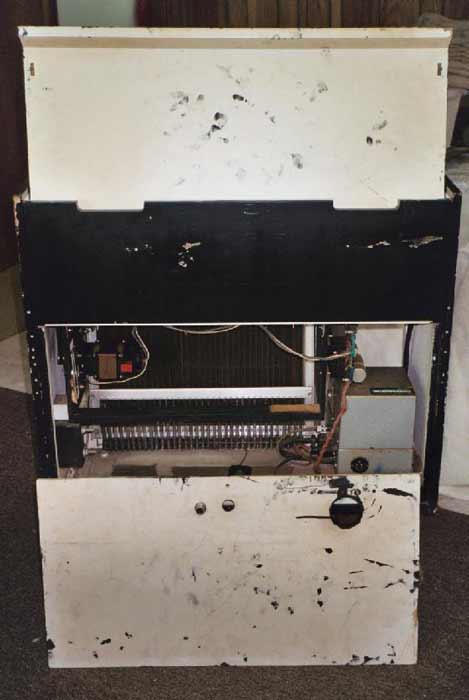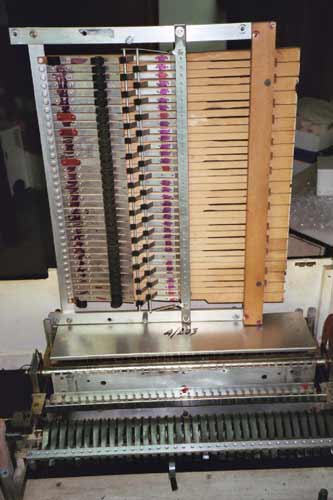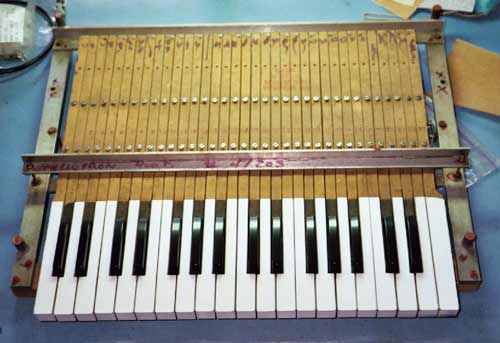 Someone had a purple marker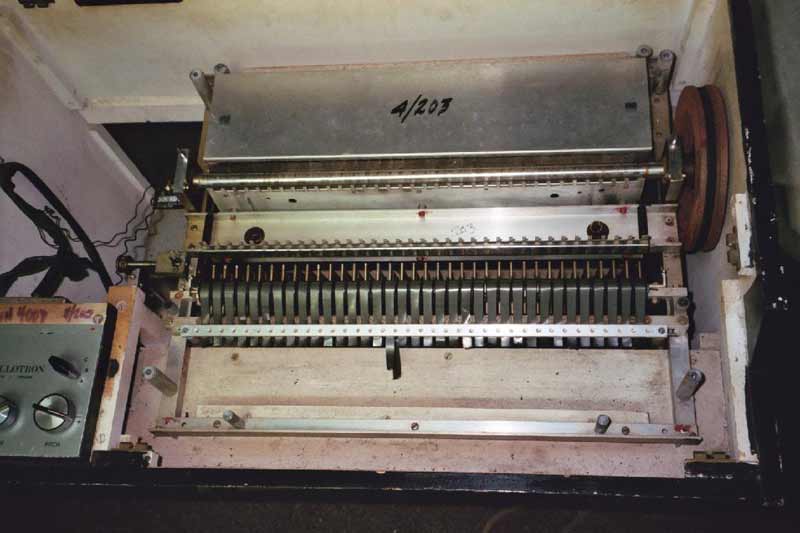 I wouldn't let this into my house...
Meanwhile...There were a few mechanical issues to be ironed out.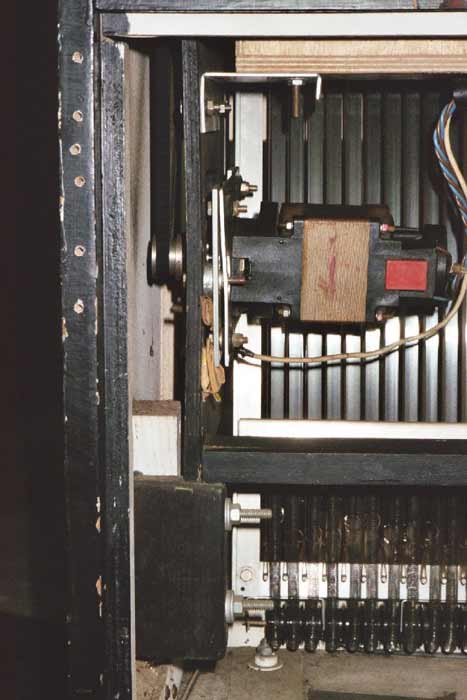 <-- Motor mount enhanced with matchbooks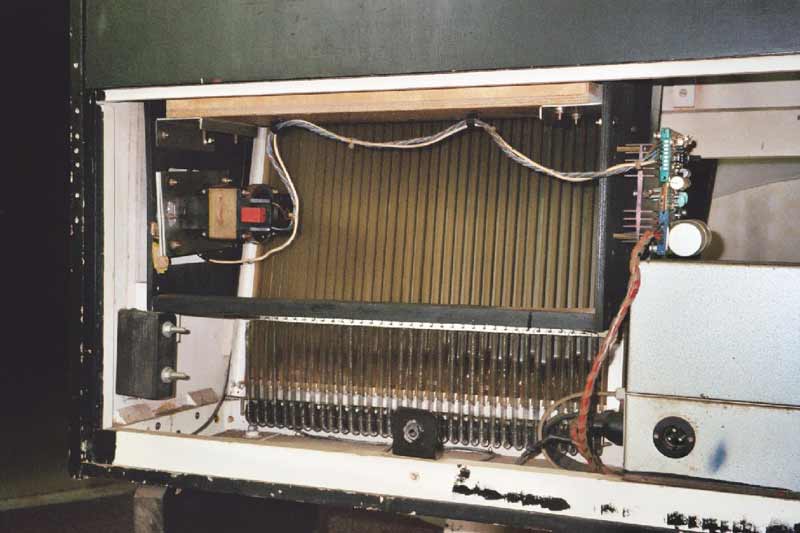 Something we nicknamed the "anti-sway bar" holding everything in place
| | |
| --- | --- |
| | And, to add insult to injury, it was a Sound Sales Bodge! |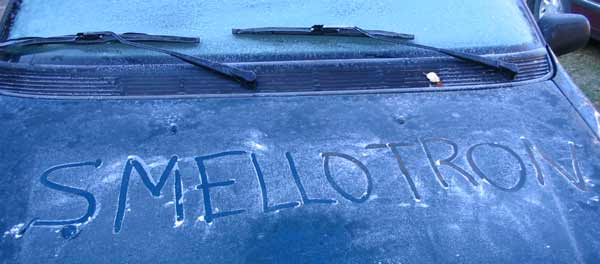 | | |
| --- | --- |
| Mellotron M400 #203 wasn't only ugly and had issues...it smelled bad. It had been stuck in its case for a while, damp (notice the rust), among rotting foam. Blecch!!! (And this is from someone who bought a busted M400 full of mouse droppings!) | |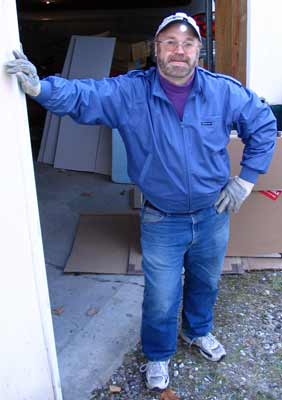 Yep, Jerry had some digging to do on this one!
Let's see a few quick snaps of the work in progress-->