REVEAL...errr...OK, the Big Wait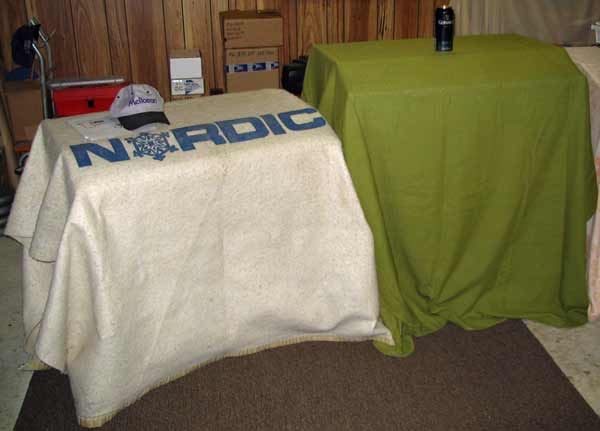 As is tradition, the Mellotron owner, Charlie Hemlock, got to tour the workshop prior to the reveal, but then Jerry made him wait before he could see and play his restored machines.
There are other interesting things to check out at the Mellotron Workshop and in the area in the meantime, though!
Mellotron Mark I: A brief demo
Check out some sounds from the Mellotron Mark I as Jerry explains to Charlie about the rhythms and fills.


| | |
| --- | --- |
| | Right click here, Save As... and save the file locally to play from your machine (please do not play it from the site--thank you!). Windows Media, 1.9MB, 1'35" |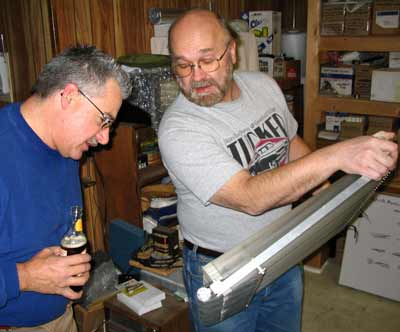 Checking out a tape frame
RADical!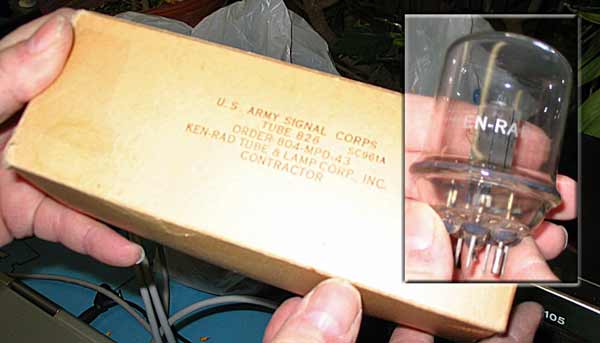 WWII KEN-RAD tube, c. 1943
I am, like, so rad, man!
Smile for the camera!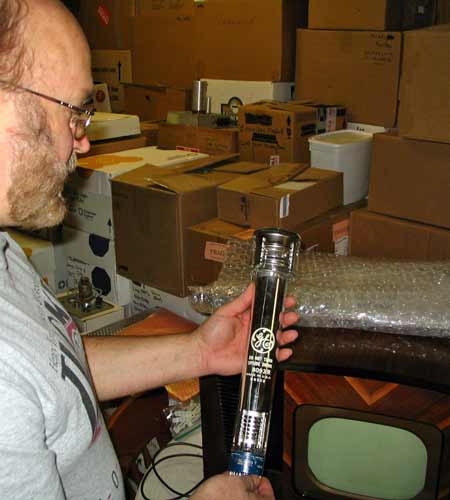 Tube from a 50s-60s color video camera
Tuned in...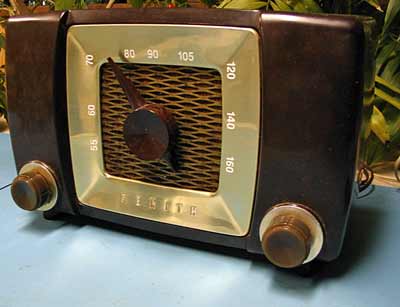 Early 1950s Zenith AM Radio
Jerry restored it, and it's working flawlessly.
Gotta love that tube sound!
But when tubes go bad...
Julia started making some awful noise rather than the expected noise out of one side. Eventually we worked it out to being one of the 12AX7 preamp tubes. We rolled Julia off the carpet while the machine was running, and that caused one of the tubes to croak, much to Jerry's chagrin!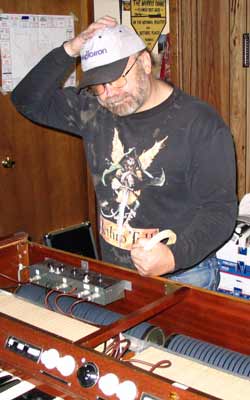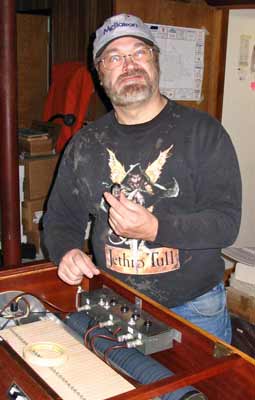 MK + MKI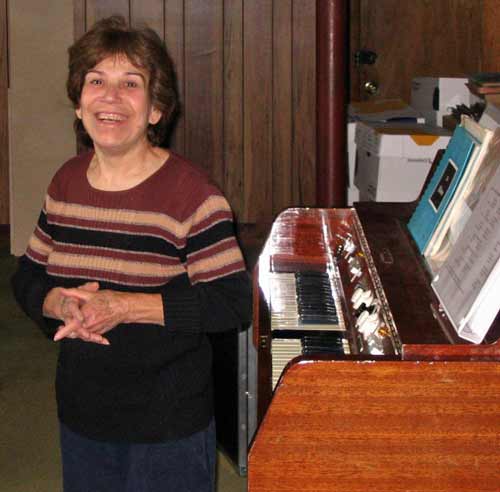 Mali Korb + Mark I
Our wonderful hostess Mrs. Jerry pays us a visit in the Workshop
So...Now that YOU have waited just like poor Charlie did, let's get to the reveal! -->