FRIDAY NIGHT'S FESTIVITIES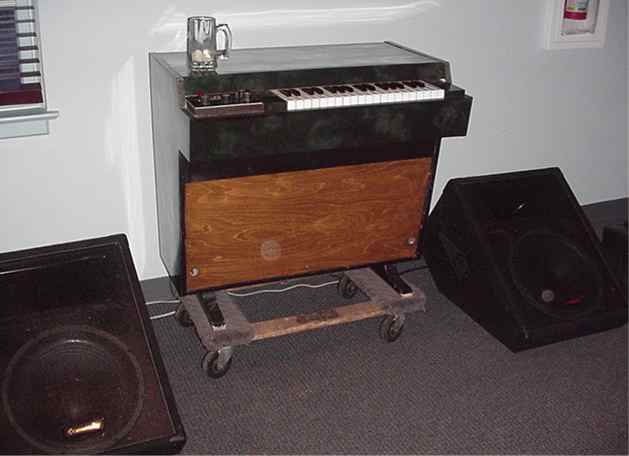 Jimmy and Joe's "Formicatron" was set up and playin' nicely
Yes, the "Formicatron" - an M400 encased in a layer of--yep--dark Formica with swirly bluish green bits.
And Jimmy was all worried about the stout leaving a ring!
Hell, you can chop vegetables and knead dough on this one!
Quite unique.
Your Humble Scribe, Ken Leonard, arrived in Glenn Mills late in the afternoon on Friday (driving from Boston), and then it was over to the community building in Joe and Jimmy's housing area where we had a get-together to catch up with our Mellotron friends, old and new.

Cheers, Pierre--glad you could make it!

What Your Humble Scribe drove 370 miles for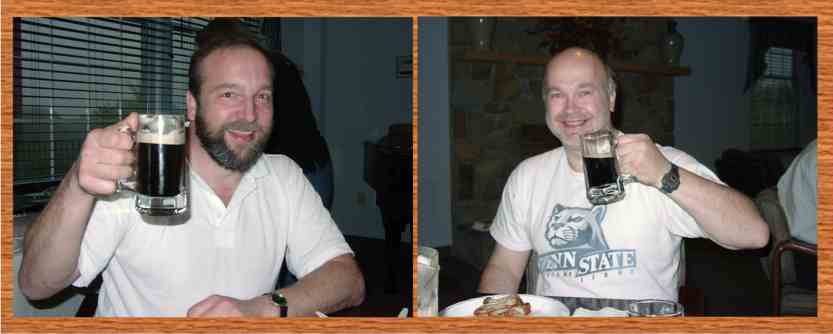 John B. and Jerry K. (in appropriate Penn State garb) --- Cheers, mates!
Clio Award-winning Fritz Doddy arrives

(...and everything goes downhill from there)

BEST CAPTION CONTEST!

"If Leonardo had only seen *that* smirk instead..."

"Ken showing off his buns."

John B. in position to make sure we were all adequately supplied with Guinness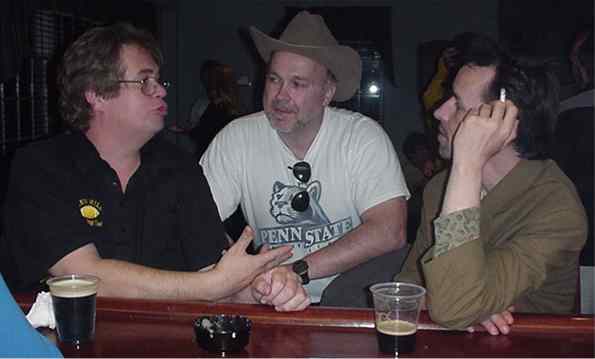 Co-host Jimmy catches up with Jerry and Pierre
Jan (Joe's wife), Joe, and John, and friend
Bob & Sue Konopka, and Mike Rivers

Bob is Chester County's ace design and repair guy.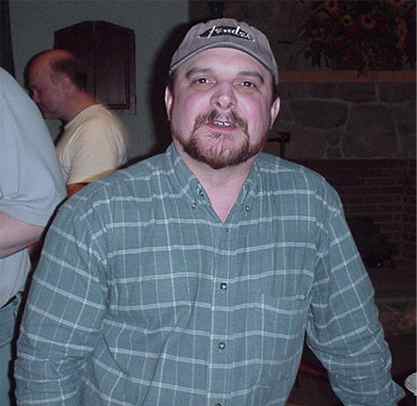 Mike "The Bodger" Rivers
Why "The Bodger"? He's the first bloke I know to let the magic smoke out of his Mellotron!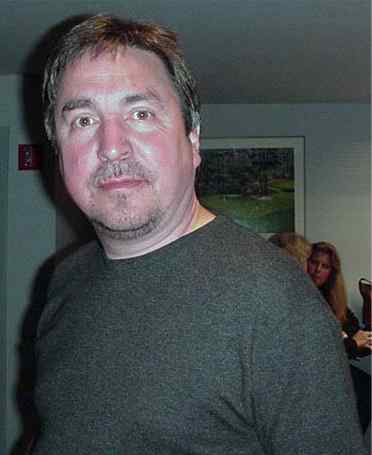 Martinge
After an evening of great food and a bit of stout (or was that a bit of food and some great stout?), we packed it in.
Saturday would be a rather busy day...