ENDING SO SOON...
As quickly as it started, our Mellotron Weekend drew to a close.
Last minute clean-up work

Mike Rivers, who seemed to have every piece of electronic gadgetry on the planet, produced a portable vacuum cleaner and got some of the grit out of Shane's machine.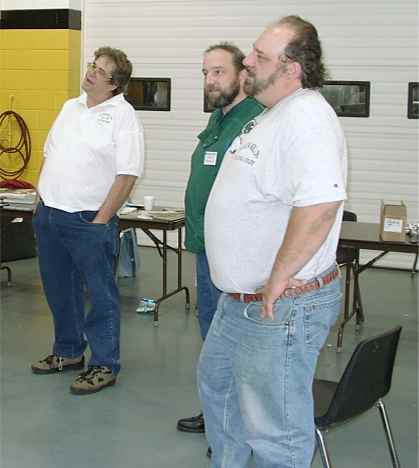 Jimmy and Joe had some final words...and got a hearty ovation for all the
work they put into making the 2nd Mellotron Symposium a success!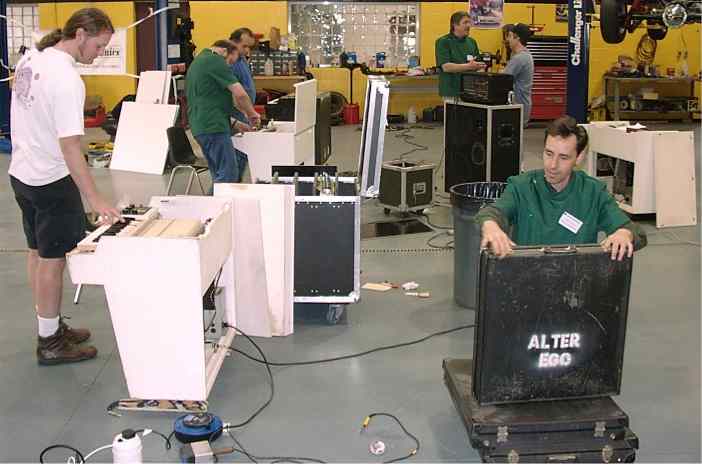 Wrapping things up...
L to R: Jimmy P. finishes keyboard adjustments...John and Frank work on the EMI machine...Martin and Fritz trade barbs...Pierre putting tape frames back into their cases
THANK YOU
...to Martin and JB who made their way across the pond to help us out!
Huge thanks as well to Jimmy and Joe, of course, but also to the Glen Mills Schools, which hosted our activity. Please drop by the GMS web site and see the kind of work they've been doing helping young men who've been in trouble learn valuable vocational skills with dignity and respect, getting them on the right track for their future.