The excitement builds! I know, everyone wants to see the finished product. Or, in this case, products.
But...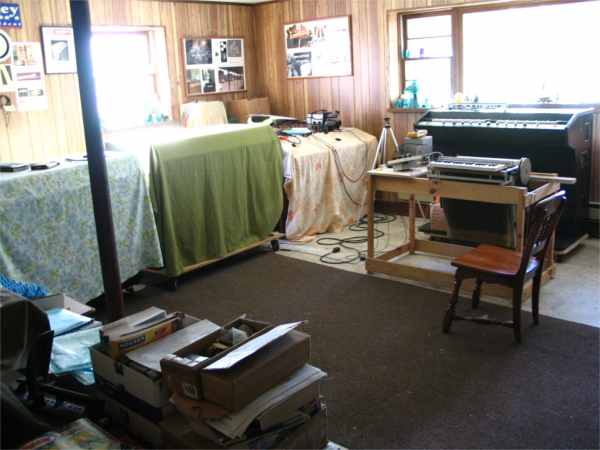 THE REVEAL CYCLES TO A HALT!!!
Jerry, Mali, and I were ready for our afternoon guests on Sunday...but there was a slight problem.
Mellotron Mark II #210 didn't pass its final cycling tests on Sunday morning!
It turned out that the culprit was none other than...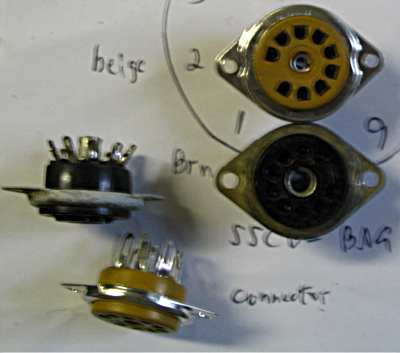 ...those lovely cruddy SSCU connectors. Note the black one on the left and how it has a raised center. Now realize that the pins on the plug that goes into those jacks are just barely long enough to reach the contacts. So Jerry pulled the black ones and put in the newer and more reliable tan ones. Problem solved.
Whew.
Everything was ready for Sunday's double reveal.
OK, now we can take a look at the Mellotron Mark V -->