MELLOTRON MARK V - "MORAZOTRON"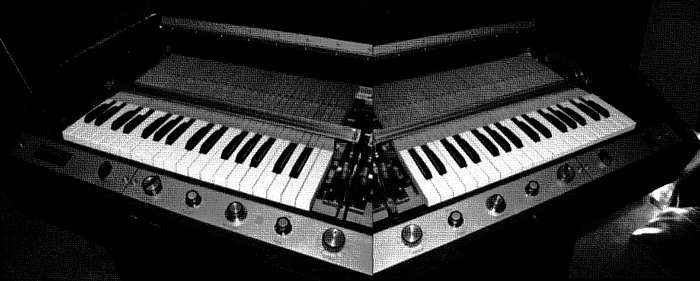 What's a Mellotron Mark V?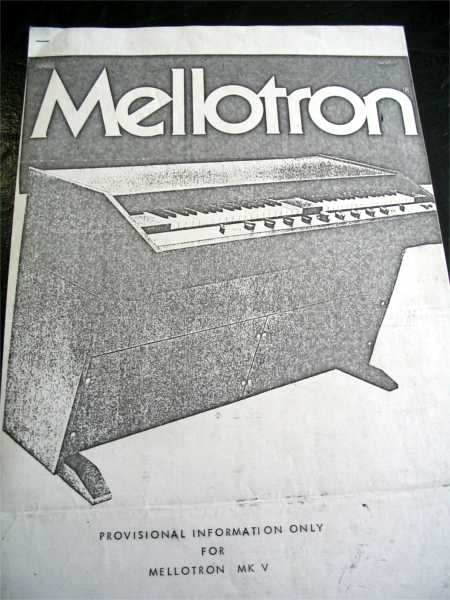 The Mark V is the last Mellotron...errr, Novatron...designed and built by the original Mellotron makers. It is a dual manual machine but does not cycle; it is like two M400s in a box with a pan control and a reverb. The two keyboards share the same motor, motor controller and capstan.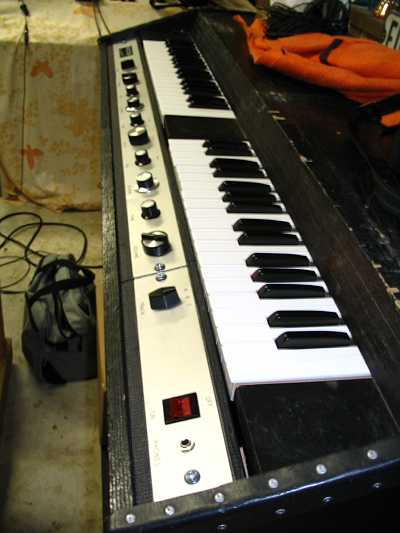 RARE Mellotron Mark V Items from the Korb collection:

<-- Draft Mark V specification sheet

<-- Mark V audio diagram hand drawn by Leslie J. Bradley
Now what does the Morazotron have to do with a Mark V? Hmmm...Well, it started out as one. Now, aside from the cabinet and new reverb tanks, it's back as original as can be now.
About the Novatron's new owner, Jon E Salley...

"The Novatron is wonderful," writes Jon.

Jon is incredibly busy with three bands, one of which--Tintagel--will prominently feature the Mellotron in original material.

Visit the Tintagel site and the Tintagel MySpace site.

This machine has some miles, that's for sure. It was Patrick Moraz's backup machine (it's hard to believe he had another like it). The original case was thrown away, and a new case was built, including the pop rivets along the edging. The electronics were modified. The top of the machine is a mess.

But none of the outsides were to be changed, per the new owner, Jon E Salley. All of the work done at the Mellotron Ranch was done inside the machine.

Result? This machine is one of the most stable Mellotrons I have ever played, and its electronics are at specification or improved (as in the case of the brand new Accutronics reverb tanks).

Other band projects Jon is into right now:

| | |
| --- | --- |
| | Flick: An "acoustic" trio with lots of old prog--Tull, Crimson, ELP, Moodies, current emo and powerpop like John Mayer and Dave Matthews. The trio's site is here, and here you can find the MySpace site. |
| | Find classic and current Top 40 girl-pop and rock with ICT and MySpace here. |

Jon is also building a digital studio in his home where he'll be doing music production. Check it out here.

Jon has his own sites as well:

And...finally...in addition to the Novatron, Jon has acquired his fourth Hammond Novachord! Holy smokes! Well, at the very least they'll keep Jon out of trouble.

Best wishes and good luck with your projects, Jon!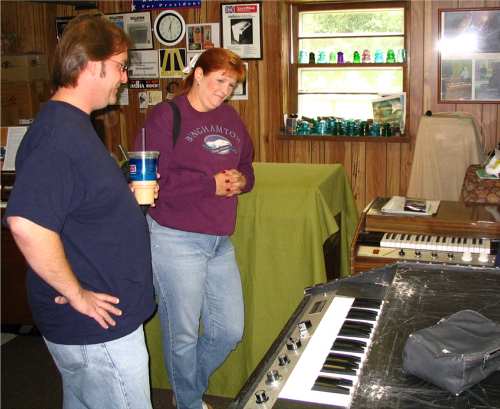 Steve and Carrie have a look at the Mark V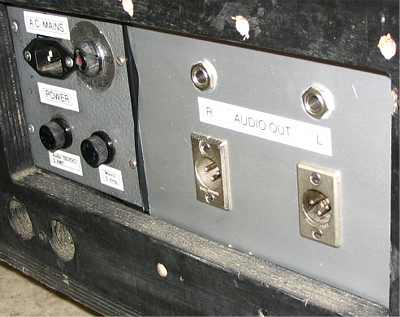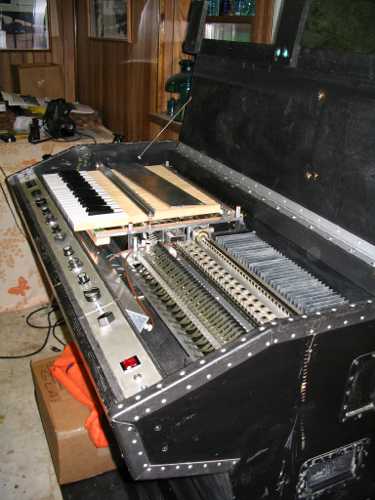 "...a special thanks to Jerry for all of his hard work making this amazing instrument live up to its potential."
- Morazotron Owner, Jon E Salley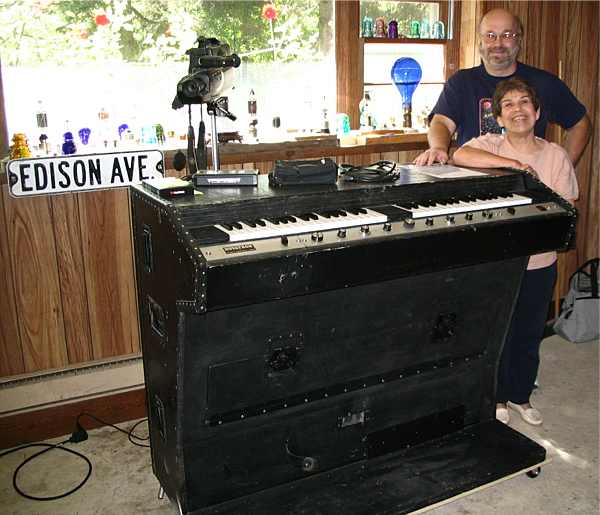 Jerry and Mali Korb and the Morazotron
There's our look at Patrick Moraz's Mark V.
Now onward to the restored Mike Pinder Mellotron Mark II -->