QTRON REVEAL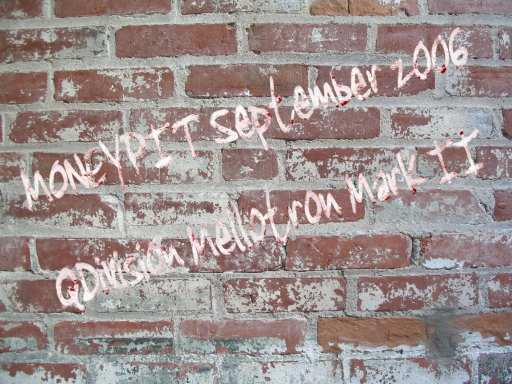 Mellotron Mark II #210 (a.k.a. the QTron) had an entourage driving up from Boston. Joining QTron owner Jon and Mellotronist Brendan were Kate from the UK and Phil (the driver). Another Mellotronist Steve R. drove over from New Hampshire with Carrie to take part in the festivities.

The crowd got the chance to view and play the other Mellotrons at the Mellotron Ranch.

<-- Before the reveal Steve and Carrie took a minute to check out "Julia", Jerry's Mellotron Mark I.
| | |
| --- | --- |
| Yep, that used to be Patrick Moraz's Mellotron. --> | |
Mellotron Professor Jerry, his wife (and awesome hostess) Mali, and Your Webmaster were also not going to miss this reveal!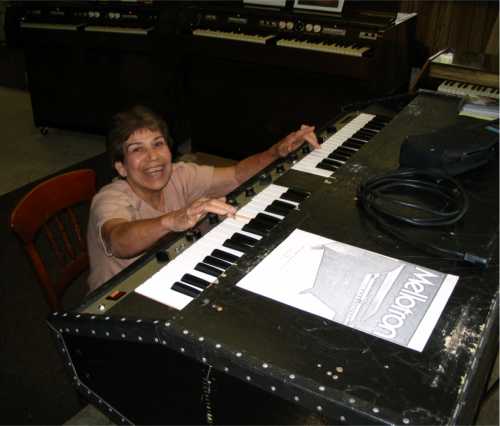 Mali? Where did you go? Are you hiding somewhere??? :-)
The Reveal
Finally it was time for Jon to view the restored QTron! Check out the movie below. Please save the movie to your machine and play it from there (the web site has limited bandwidth---thank you!!!). Although the picture is small, you can resize it in the Windows Media Player window, and it looks fine at a larger size.
QTron Reveal: The Movie!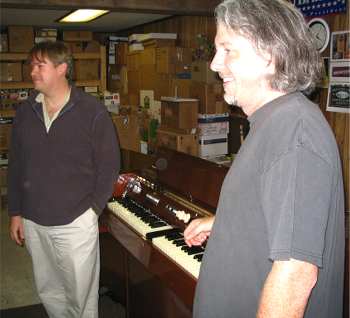 Starring Jon, Brendan, and a cast of thousands
(or as many as would fit in the basement)
| | |
| --- | --- |
| | Right click here, Save As... to save the file locally and play it from your machine. It is a 3.6MB Windows Media file, 2'30", playable in the newer Windows Media players. |
Click here for a side trip to see more about the background music.
And long after the movie is over, you will be plagued by the one key question:
Did you smell Lemon Pledge?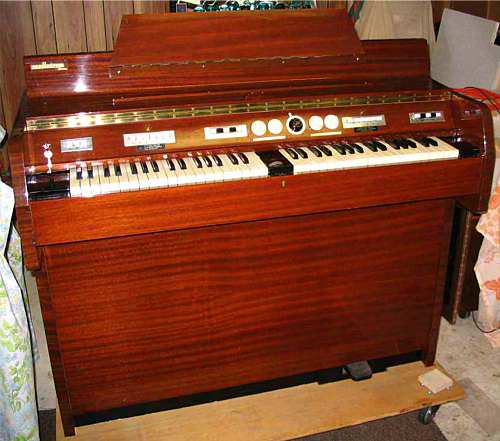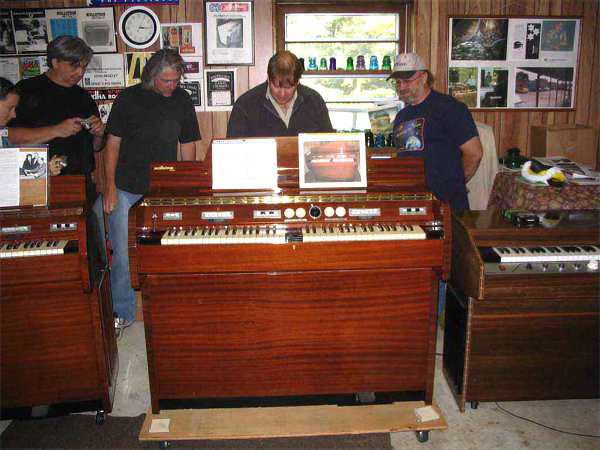 Katie, Phil, Brendan, Jon, and Jerry have a look inside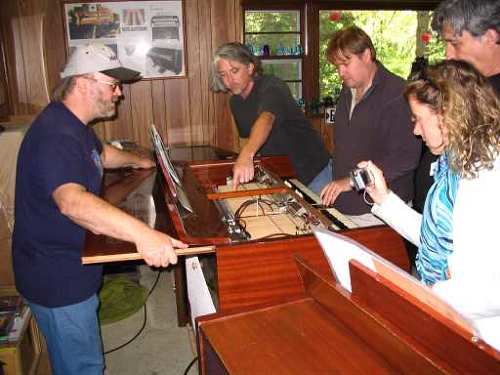 Jerry removes the lid so everyone can take a look.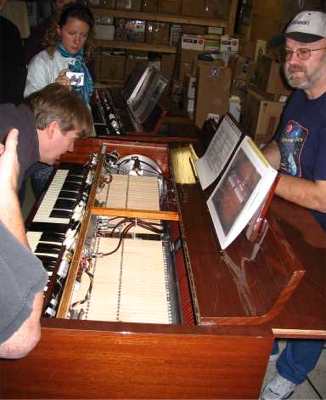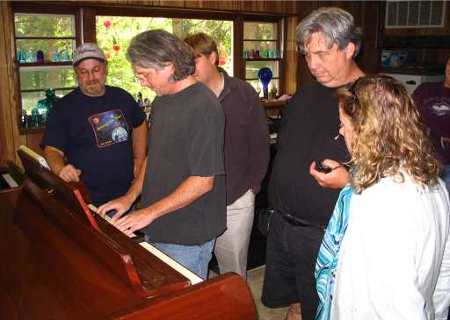 The QTron looked great and played well!
Although Jerry made some cosmetic changes, most of what he did was inside.
Have a look at some before and after photos of the electronics/mechanicals -->