DEPARTURE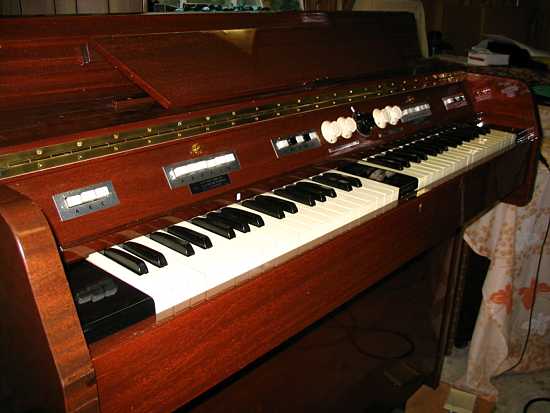 No, it's never easy to leave the Mellotron Ranch. Jerry and Mali are great hosts, and--for a guy who enjoys being away from the city--the Ranch is the place to be!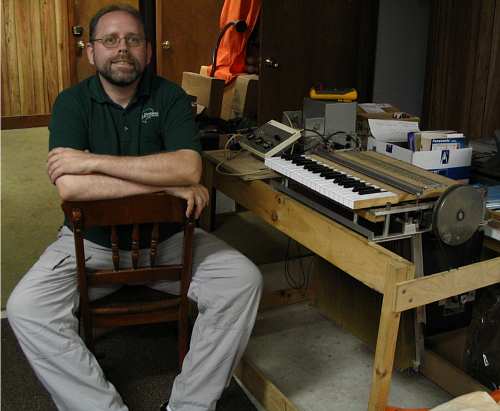 Your Webmaster and M400 #805's innards
MONEYPIT September 2006 saw two former Moody Blues Mellotrons brought back up to specification. It was another wonderful gathering of Mellotronic friends old and new in a relaxed, fun, and interesting atmosphere---as they all are!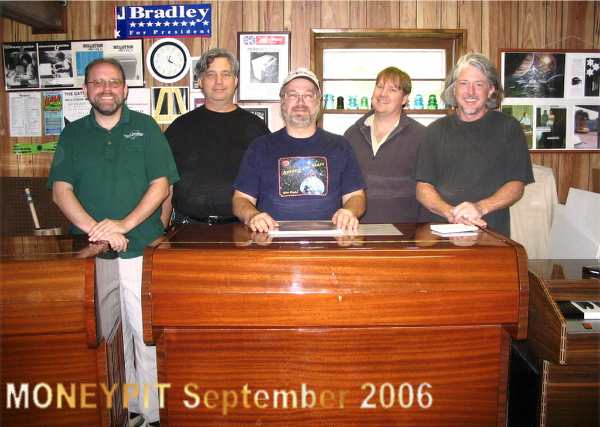 Ken, Phil, Jerry, Jon, and Brendan
Thanks, Jerry and Mali!
'Til next time...KEEP 'TRONNING!
Back to the start-->