THE QTRON DEPARTS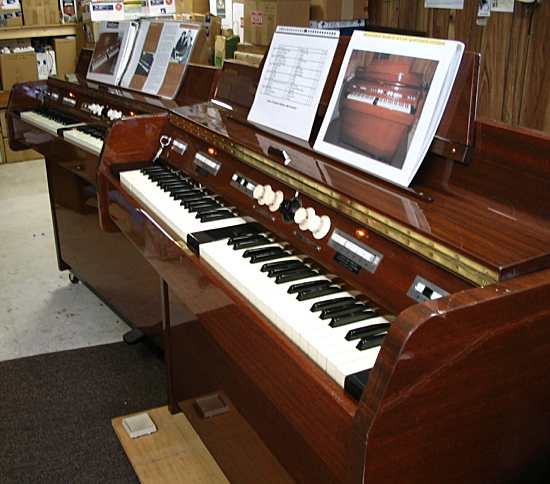 The reveal over, the crew from Somerville, Massachusetts and our friends from New Hampshire joined in for a nice lunch and sat a spell before loading up the Mark II for its long trip home.

A rare item indeed, the group was introduced to the Mellotron M300.
With the Moody Blues "Seventh Sojourn" blaring on the CD player in the van, we got the Mark II ready to be packed up.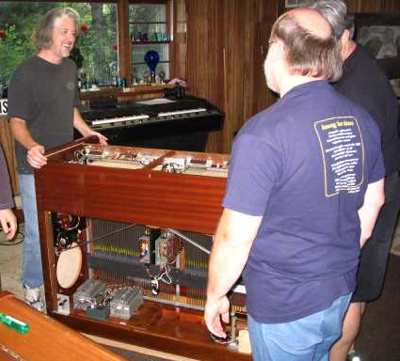 The machine was rolled out, and the power pack and speakers
were removed to make the Mark II a bit lighter.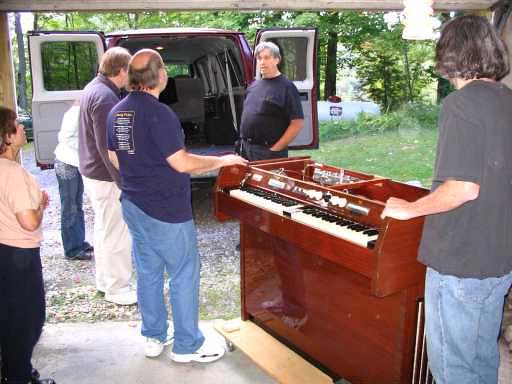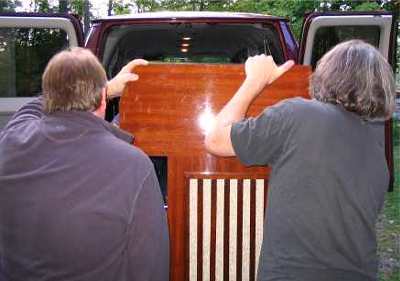 Even with some of the guts removed--it's still heavy!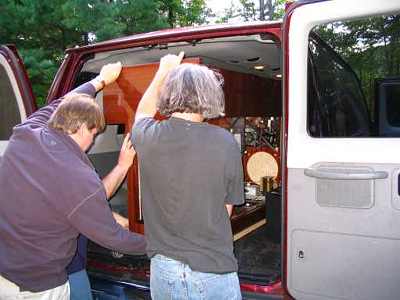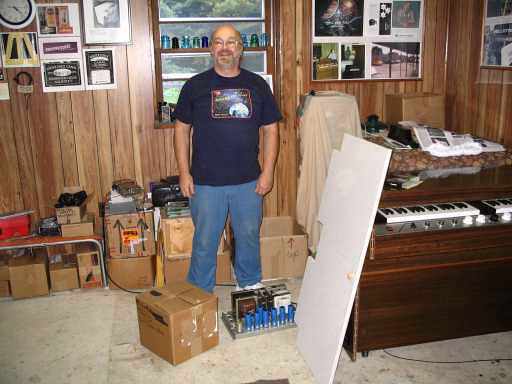 Jerry in the gaping maw where the QTron was, gathering
up the removed parts
It's never easy to leave Vermont. Not for me anyway. And not on such a nice day.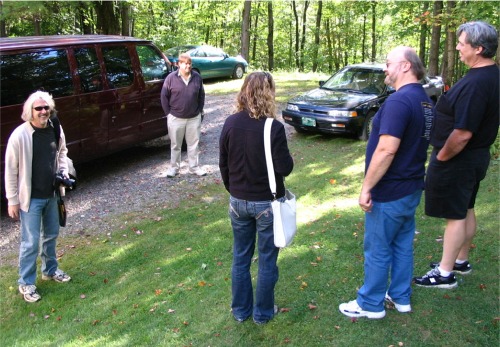 The group paused for a few minutes on the gorgeous September day we had, and then the Mark II made its way home.

If you would like to record with the Mark II, contact Jon at QDivision.
The Mark II back home!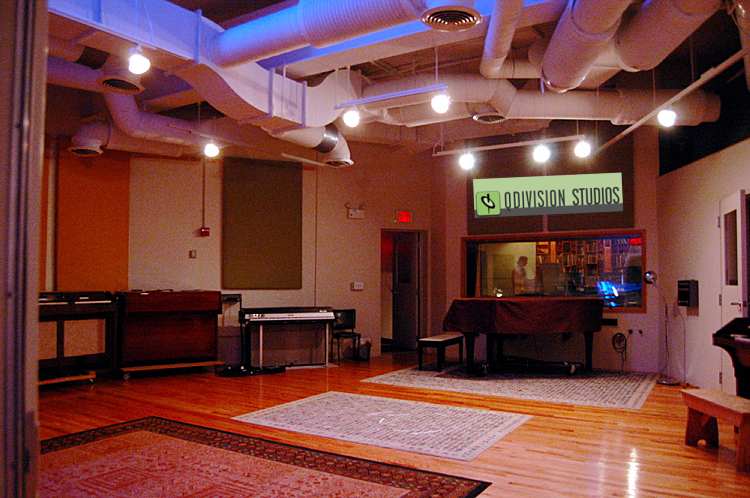 The Mark II in its new home at QDivision Studios,
conferring with the Chamberlin, Rhodes, Yamaha C3,
and Hammond C2
...but, unfortunately, the Mellotron Ranch felt a little bit empty. :-(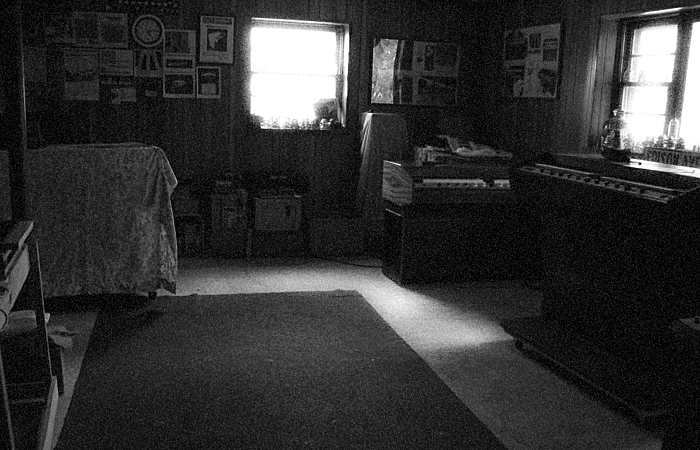 MONEYPIT - September 2006
I didn't have to head out, so I got to stick around at the Mellotron Ranch and Health Spa! -->