A Few Surprises!
Martin, John, and Jerry had a few surprises waiting for us in Mellotron Land.
Early on Saturday morning, Martin and John had a present for all of us who attended: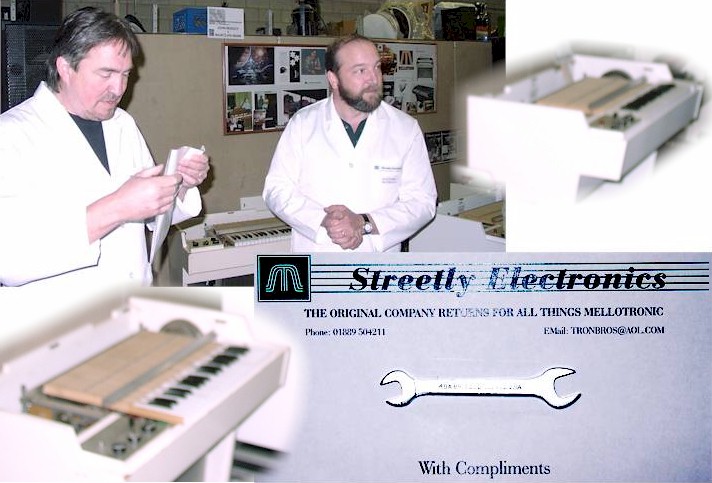 The 2BA/4BA spanner, compliments of Streetly Electronics
Very handy...I had a use for it almost immediately.
(And then I used it on #805 to tighten down one of the keyboard retention bar posts.)
Thank you John and Martin!
An additional surprise from the Mellotron Brothers came in the form of a brand new M400 frame produced by Streetly Electronics. It is much in the design of the original frame and is very sturdy.

John McIntyre is the lucky new owner of this frame, Serial Number 001.


New frame, laced and ready for play!
John Bradley, John McIntyre, Martin Smith
And Jerry Korb, seen here examining the new frame, gave all of us 'trontogoers a collection of BA hardware---screws, nuts, bolts---all kinds of stuff for our 'trons! (If you need some, please drop me a note, and I'll get your request to Jerry.)
| | |
| --- | --- |
| | Thanks, Jerry! |