THE MOOATRON AT HOME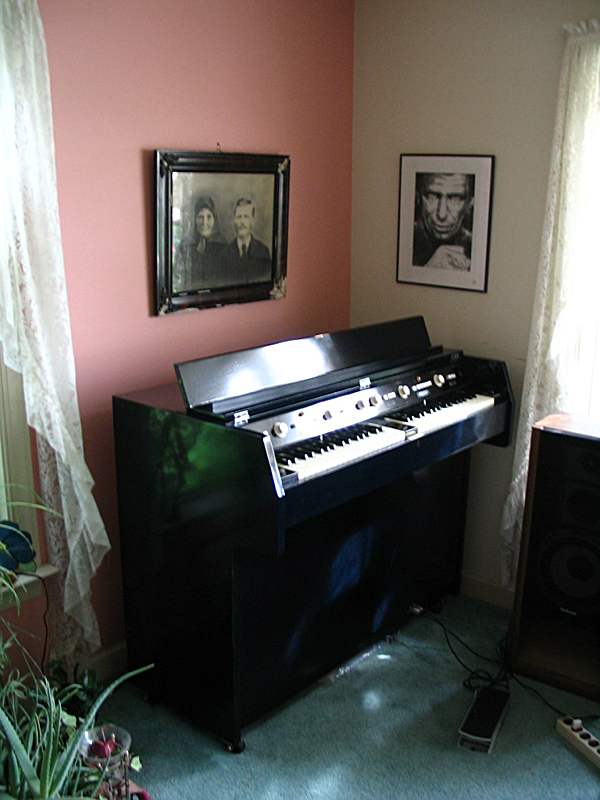 As you may have read in the MONEYPIT trip report from April, we unveiled Mellotron FX Console #10006. He's home safe and sound in the living room of the Moore residence.
Although he's no longer mooing, here's a look at the tape selection now in the machine: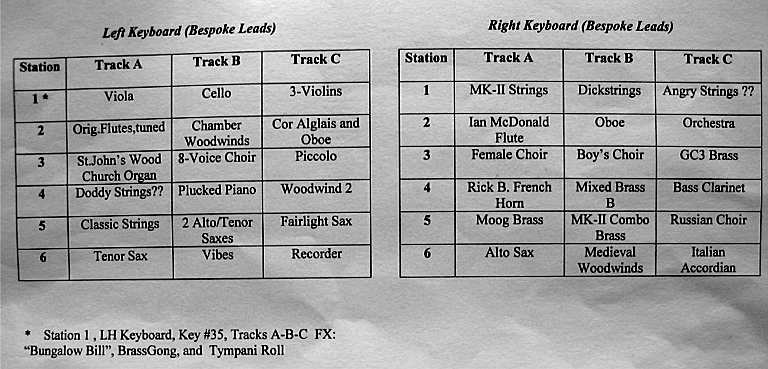 DEPARTURE...
And with reluctance on Sunday Your Webmaster packed everything up into the 200,000+ mile Integra and left Philly. It was a neat MONEYPIT adventure with the spiffitizing of the Medeskitron (M400 #408), getting to meet Mr. Medeski (who's a cool guy), checking out MM&W in concert, getting back to jammin' in the basement, knocking back a few brews and a cheese steak or two, and spending time catching up with some buds in Pennsylvania.
A huge thank you to Jimmy, Nancy, Jimmy Jr., Chris, Anna, and friends for the wonderful hospitality. I look forward to seeing everyone again soon!