MIDDLESEX CANAL
The first traction canal in the US

...or so says this marker, which is located in Woburn, Massachusetts, not far from Boston.
The Middlesex Canal made its way from the mill town of Lowell, Massachusetts to Charlestown, which is a port city right across the Charles River from Boston. Charlestown is known for the Bunker Hill Monument, commemorating one of the more famous battles of the American Revolutionary War that gave us the saying, "Don't shoot until you see the whites of their eyes!"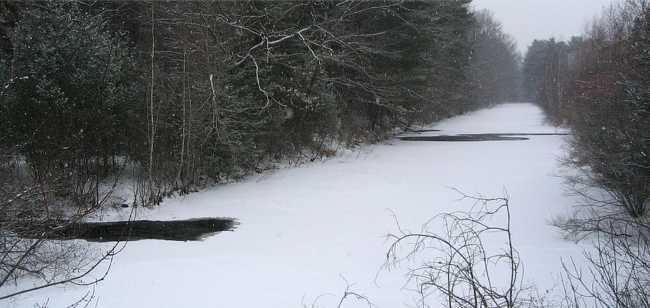 Billerica, Massachusetts
Ground broke on the Middlesex Canal in 1794, and it was in operation during the first half of the 19th century. Imagine a ditch 30 feet wide and 3 1/2 feet deep with a towpath beside it running over 27 miles. Add in some locks and a few aqueducts, and you about have it.

Shawsheen Aqueduct - Wilmington, Massachusetts. Aqueducts are needed where two streams of water must cross but are at different levels. The Middlesex Canal was put onto a bridge (aqueduct) over the Shawsheen River.
There are parts of the canal that survive today, especially as you move away from Boston.
Off Interstate 95/Route 128 in Woburn, Massachusetts: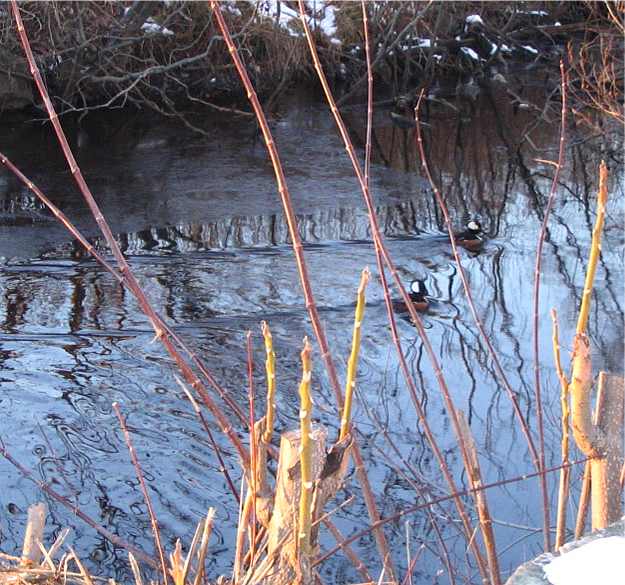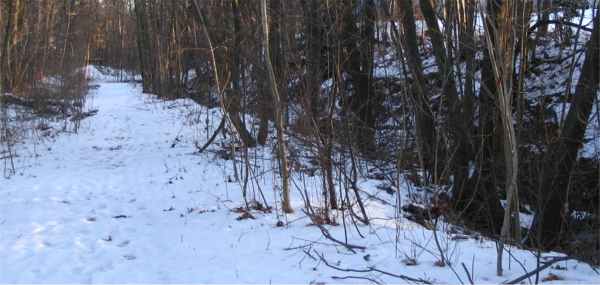 Dirt has filled in most of this section in Woburn
In Billerica there are large sections of the canal intact, including one section I used to pass heading to work every day.

Also in Billerica is the Faulkner Mill where there's a dam and the canal museum.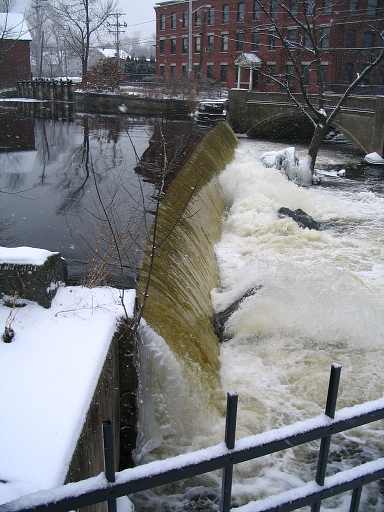 The canal bed is left of the mill building.
From here it went to the thriving mill/manufacturing
town of Lowell, Massachusetts.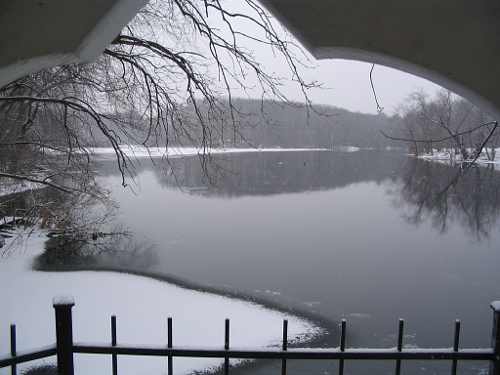 The canal goes off to the left and heads to Charlestown
The canal was used here and there after its official close around 1854, but better modes of transportation quickly took over. Today you can hop on Interstate 93 and make it from Lowell to Charlestown in about a half an hour by car. It may be more efficient, but to me it would be fun to make the journey in an boat pulled by an old mule hidden among the quiet back roads of Boston's suburbs...even just once.
See also the MONEYPIT adventure to the Morris Canal-->
Return to MONEYPIT January 2006 -->