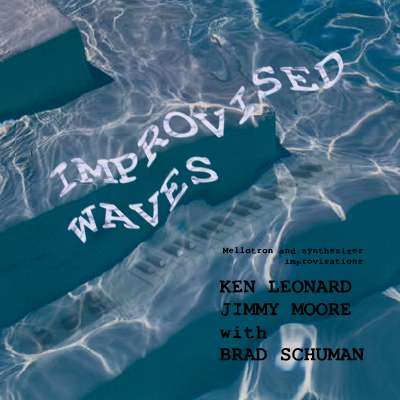 Improvised Waves
Electronic Music
by
Ken Leonard
Jimmy Moore
with
Brad Schuman
is available
here
** MONEYPIT Reports "In the Queue" **
Christmas 2011 - M400 #348, New Jersey
August 2012 - M400 #1325, Vermont
News 2012:
** New MONEYPIT Report **
MELLOTRON RANCH
VERMONT, USA
RESTORATION AND REVEAL OF
MELLOTRON M400 #104,
THE OLDEST M400 IN
THE UNITED STATES
Autumn in New England


Maudslay State Park - October 14, 2012

Plenty of riding over the summer, including a couple of half centuries (50+ miles).

Now that fall is here along with the cooler weather and the switch to standard time, getting out under pedal power will be somewhat limited.

But that won't prevent the occasional excursion, as when I revisited the Wachusett Greenways section of the Mass Central Rail Trail on October 27, now extended 1.8 miles to the west all the way to the Ware River. A new pedestrian bridge will connect the rail trail to Rte. 122, with access to the Ware River Rail Trail to the north, and someday the continuation of the Mass Central Rail Trail to the west.
Finally! Mt. Moosiluakee (4802'), hiked on June 9!
Thanks, Sandy! :-)
WELCOME HIKERS

MOUNTAIN SOILS AND TRAILS ARE FRAGILE AND REQUIRE A LOT OF WORK TO MAINTAIN

NO:
MOUNTAIN BIKES - HORSES - LLAMAS - ALPACAS - MULES - GOATS - MOTEL-T FORDS OR OTHER MOTORIZED VEHICLES

THESE TRAILS ARE FOR HUMAN FEET ONLY

THANK YOU

...wow, these guys are SERIOUS! :-)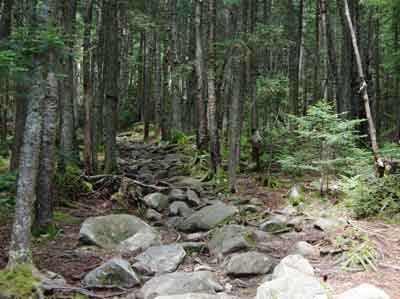 Nah, the Gorge Brook Trail isn't rocky at all...(!!)

Still all about the bike...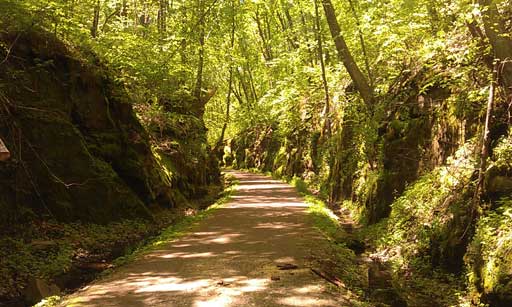 Charnock Cut - Wachusett Greenways / Mass Central Rail Trail
I've been out on some additional rail trails this spring/summer.

Pocket Park at the Derry Depot during construction

The awesome folks at the Derry Rail Trail and the Danvers Rail Trail needed some help...trash pickup, cleaning out drainage ditches, and building the pocket park near Derry Depot.

Both the Derry Rail Trail and the Danvers Rail Trail were "officially" opened and dedicated on Trails Day this year (June 2, 2012).

The Danvers Rail Trail is gearing up to put down a nice crushed stone surface. Wenham has surfaced their section, and Peabody has begun construction to the south.

Along with the Derry Rail Trail, Londonderry is slowly moving forward, Salem is about ready to let the Iron Horse Preservation Society do its thing, and Methuen is about done with their work, having put down a recycled asphalt surface. When complete in a few years, there will be a rail trail from the Lawrence-Methuen line to Manchester Airport.
Some highlights:
The Wachusett Greenways section of the Mass Central Rail Trail from Rutland, MA to Oakham/Barre is stunning. What a treat! Ponds, woods, historical sites...and the Charnock Cut!
The Mason Railroad Trail will tax you with its constant uphill ride and rough surface, but if you like seclusion and a nice spot for a picnic in the sunshine near a pond, then this is the trail for you.
Central New Hampshire's Winnipesaukee River Trail passes by the site of a paper mill and the only upside down covered railroad bridge in the country.
The Northern Rail Trail (Merrimac County) from Franklin to Andover can be hot and dry, so bring plenty of water, and make sure you arrive at Potter Place when the station, caboose, and general store historical exhibits are open. The people are a delight, and the displays are interesting.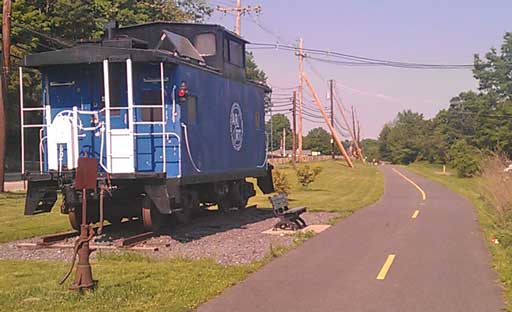 Assabet River Rail Trail in Hudson, MA
In May I somehow managed my first half-century (50+ miles)! I started in Bedford, MA and took the Reformatory Branch Trail to Concord, then on-road to the Assabet River Rail Trail, eventually to Marlborough, MA. Whew! On my return I took the Minuteman Rail Trail to Lexington for dins. Here's the route (note that on the return the route is the one to the west in Concord).
| | |
| --- | --- |
| | Oh, right! My friends Kris and DJ walked with me along the recently extended Salisbury Point Ghost Trail. Why is it called the "Ghost Trail"? You'll have to check it out... |
| | |
| --- | --- |
| | arrrggghhh...no volleyball this spring! no, it's not the knee...seems it just didn't happen (!!??)...maybe in September? |
LIBERTARIANISM: THE RADICAL NOTION THAT OTHER PEOPLE ARE NOT YOUR PROPERTY
In response to that idea being shared by The CATO Institute on Facebook on June 29...

I find it extremely uncivilized that unless I pay tribute when I receive a paycheck that someone will eventually show up at my door with a gun and force me to. At that point any "hope and change" or discussion about "morality" and "charity" goes out the window, as my life is no longer mine to live peacefully.

If I'm empowered--and permitted--to live my life peacefully and keep the fruits of my labors, and if my neighbors and I all knew that we were responsible for our own lives, we would undoubtedly begin to share and help each other out. We would simply have to work together for our own common good. We would be motivated to do this out of our own base instincts as humans, we'd argue but resolve it locally, and we'd be clever and innovative. We would honor the species that we are (social, creative, capable). It is the force of government that has wedged us apart as a society and created a neighbor-against-neighbor lawsuit happy world, battling each other over the scraps that the government decides it wishes to return to us out of what it has confiscated.
Big government is not the answer. Big "programs" are not the answer. Throwing money at a problem is not the answer (and throwing even more money at the problem when it isn't "fixed" is not the answer). People are the answer. You know far better how to live your life than does some bureaucrat 1,000 miles away.
News 2011:

| | |
| --- | --- |
| | arrrggghhh...volleyball season over a month early...knee meets floor...v-ball done, hiking done...walking almost done...'til about January... |
| | Mellotron Professor Jerry Korb is taking on new Mellotron restoration projects. You may contact him directly, or send me a note, and I'll forward it along. |
All about the bike...

It's been all about the bike this spring and summer.

I purchased a Cannondale Quick 5 in the spring of 2011, and I've been out on rail trails and various rides. I've been riding the bike to work as often as I can, including stops as the grocery store to load up on whatever will fit into the trunk bag!

Now that the cooler weather is here and the daylight disappears sooner, I probably won't be "all about the bike" as much...for now.

I learned a ton about rail trails in my area. They're a great resource! Check them out for biking, blading, x-c skiing, walking, jogging, horseback riding... You get the idea. Some of the items nearby to me:

Bruce Freeman Rail Trail * Nashua River Rail Trail * Derry Rail Trail * Windham Rail Trail * Squannacook River Rail Trail * Minuteman Bikeway * Bedford Depot and the Bedford Narrow Gauge * Assabet River Rail Trail * The Northern Strand

...and, yes, there's more, and there are more in development, like the Border To Boston Trail. Perhaps you have some nearby? Check out:

Rails-to-Trails Conservancy * TrailLink * List of Rail Trails on Wikipedia
Mellotronist Frank Samagaio 1951-2011

Frank Samagaio, Mellotronist, musician, and writer of "The Mellotron Book", passed away in late March.

Frank participated in the MONEYPIT adventure of 2004...we had quite a memorable weekend. He was also there for the first and second Mellotron Symposia.

Frank was taken from us far too soon. Rest in peace, Frank.
Paul Santo creates music for NOVA
Musician Paul Santo, a MONEYPIT guest, has created music for episodes of the television program "NOVA".
WGBH's long-running science program NOVA has a series of "Making Stuff" episodes this season, produced in the Boston, Massachusetts, USA area. Paul contributed the music for these episodes.