Shadow and I pose for a photo on North Pack
April 10, 2004
A bit about me...
One-liner: Massachusetts-based, single and searching, forty-something, college grad, working in the software industry
I make my home in a small town northwest of Boston, Massachusetts, USA. Before that I lived a few years in Bedford, Massachusetts, and I'm originally from Revere (but please don't hold that against me!)
I was the Software Quality Assurance Manager at AppIQ, Inc., a company involved in producing storage management software applications. AppIQ was acquired by Hewlett-Packard in November, 2005, where I'm now doing a little of this and a little of that in Software QA.
Prior to AppIQ I was doing Software QA and Web Design at Sun Microsystems (formerly HighGround Systems, Inc.)
Some of you may know me from my previous job at Interleaf, where I was employed in System Configuration Assurance and Quality Assurance for almost nine years! Still others may know me from my stint at Hanscom Air Force Base helping to manage the VAX/VMS systems there.
I am an inventor of US Patent #

7516438: "Methods and apparatus for tracking problems using a problem tracking system", related to (but not limited to) tracking defects while testing computer software.

I graduated Summa Cum Laude from Northeastern University, Class of '94.
Major: Business Administration, concentrating in Management Information Systems.
Some of the things I've picked up over the years include:

| | |
| --- | --- |
| | Windows and Windows NT (all flavors), MS-DOS, etc |
| | PC hardware (I usually build my own machines) |
| | SAN hardware |
| | HTML, VBScript/JScript/JavaScript, JAVA, Active Server Pages (including database access), DHTML |
| | Visual Basic, Visual InterDev, FrontPage, C, C++, SQL and SQLServer, Microsoft Exchange |
| | I actually installed Oracle on Solaris (which may not seem like a big thing, but...) |
| | Various flavors of UNIX, C-Shell, etc; X/Motif/OpenWin |
| | OpenVMS, old VAX iron and VAXstations, Alpha Workstations |
| | QA Partner and Visual Test automated test packages, Soffront Track Defective Tracking [sic] (co-wrote a web-based defect tracking program to replace it, but couldn't use that at my new job, so now I'm using ExtraView...LESSON: Want a good bug tracking system? Write your own.) |
| | Some CGI/Perl (in messing around with an departmental web for my company), plus a variety of software packages we all know and love (sometimes) |

Libertarian. No fashion sense. House decorated in Early Guy Style.

Top of page...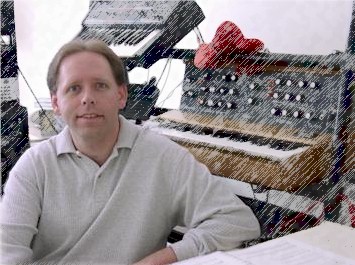 Just for fun...
Organization: Co-founder and Webmaster of Get Outdoors New England (formerly The New England Hiking Group)
Activities: Walking, trail hiking, beaching, cross-country skiing, snowshoeing, camping a few times during the summer, volleyball, occasional visits to a brew pub for some good stout, watching the Patriots on Sundays with my friends, candlepin bowling (haven't been in a while, though!)
Mountains Hiked: North Kearsage, Chocorua, Iron, Washington, Mondadnock, North Moat, Passaconaway, Whiteface, the Osceolas, Lafayette (Franconia Ridge), Cadillac, Tecumseh, Ascutney, Mt. Major, Mt. Israel, Sunapee, Cannon (my first time ever on snowshoes), Kidder Mtn., Percival-Morgan, North Pack, Holyoke Range, and many others I've forgotten...
Mountains To Be Hiked: Katahdin, Greylock, Tripyramid, Haystack, Moosilauke, more of the Presidentials, anything outside of New England
Favorite Places: B&Bs in Vermont, Halibut Point, Acadia, White Mountains, Beaver Brook (Hollis, NH), wandering around Boston, Prince Edward Island, Rockport/Newburyport/Gloucester, a mad dash to L.L. Bean's in Freeport, Maine "just because..."
Great Place To Think: Weir Hill in North Andover, Massachusetts, at the site of the old house foundation near the pond. You may even see deer-things in that area.
What I think would be a Favorite Place but I haven't been there yet: Yellowstone, Grand Canyon, Seattle, British Columbia, an Alaskan cruise
Creativity: MIDI keyboard, guitar, the occasional satirical essay or humorous e-mail, attempts at cooking a decent meal. I started taking piano lessons in the summer of 2001...at age 37...although that ended fairly quickly when the instructor decided to head to New York City...I can't help thinking that my playing had something to do with that...
TV: Discovery/TLC junkie, Whose Line is it Anyway (the original British ones), British Comedies (favorite: Waiting for God), South Park, Trek, X-Files, Stargate, the new Battlestar Galactica, Most Haunted, Sitcoms/Spoofs/Satires, Python, Animaniacs, ...
Music...

| | |
| --- | --- |
| | Electronic: Tangerine Dream, Radio Massacre International, Synergy, Wavestar, Waveshape, Air Sculpture, J.M. Jarre, Mike Oldfield, Vangelis, Synco, Dweller at the Threshold, Free System Projekt, Mark Shreeve, Stephen Parsick, Andy Pickford, RAMP, Node, Mellotrons! |
| | Progressive Rock: Old Genesis, Yes, Marillion, Pink Floyd, Rush, Supertramp, King Crimson |
| | AOR/Pop: Moody Blues, Alan Parsons, David Arkenstone, Dire Straits, Toad the Wet Sprocket, Eric Johnson, Enigma, Fritz Doddy |
| | Alternative: Psychedelic Furs, The Cars/Ocasek/Orr, The Cure, The Smiths |
| | Classical: Partial to Rachmaninov's Piano Concerto #2, Vaughan Williams, Schubert, Chopin, and mostly anything but opera and "modern" classical, cacaphonous jazz, rap or country |
| | My own improvised and sequenced electronic music |

Currently reading: I have a pile of books right now but just haven't started one! Probably will get to Rick Blechta's latest next.
Currently listening to:

| | |
| --- | --- |
| | A variety of electronic music that I purchased recently |

Thanks for visiting...
Thanks for checking this out! Please come back and visit!
If you'd like to contact me, just click on the mailbox!

Top of page...